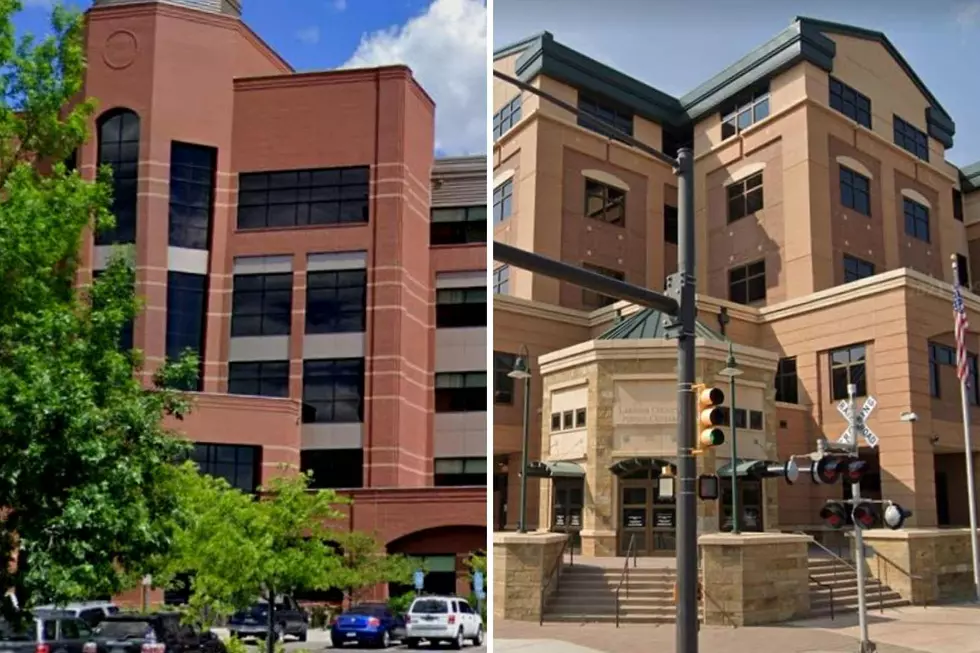 Larimer County Renames Building in Fort Collins to Clear Confusion
Google Maps
Two buildings, close to one another in Downtown Fort Collins, have provided much frustration to thousands of people trying to be at the right place.
How many times have you had to go to Court in Fort Collins, and ended up at the wrong building? So then, not only are you stressed because you have to be in court at all, but now you may be late because you're in the wrong place. Larimer County is hoping they've fixed that.
THE TWO BUILDINGS INVOLVED IN THE CONFUSION:
The Larimer County Justice Center on LaPorte
The Larimer County Courthouse Offices Building on Oak
Maybe if the two weren't so near one another it would help, but that's not going to change; so, Larimer County has a new plan: Rename one of them, so that there aren't two buildings with names that invoke 'Court.'
From here on out, the building on Oak, currently known as the Courthouse Offices building, will be known as the Larimer County Administrative Services Building. 
From Larimer County:
The new name will help make it clearer for the community to distinguish what services are located in the renamed Administrative Services Building, 200 West Oak St., Fort Collins versus the location of the Larimer County Justice Center, at 201 La Porte Avenue one block north, where the courts, courtrooms and district attorney are housed
So, the "offices" are on OAK, and the "LAW" is on LaPORTE.
The Top 10 Oldest Cold Cases in Colorado Dating Back to 1911
The following missing and homicide cases are some of the oldest on record in the state of Colorado. Flip through the gallery to see the 10 oldest cases in the state that have a photograph on file.
Northern Colorado's Most Puzzling Cold Cases
These cases are cold, meaning they are no longer being actively pursued due to a lack of evidence. However, that doesn't mean they are unsolvable — it's always possible that someone knows something. While each case poses a frustrating mystery, here are the 10 most puzzling cold cases in Northern Colorado.
Explore Case of Coors Heir Killed in Colorado
Adolph Coors III, an heir to the popular Coors beer fortune was kidnapped and killed.