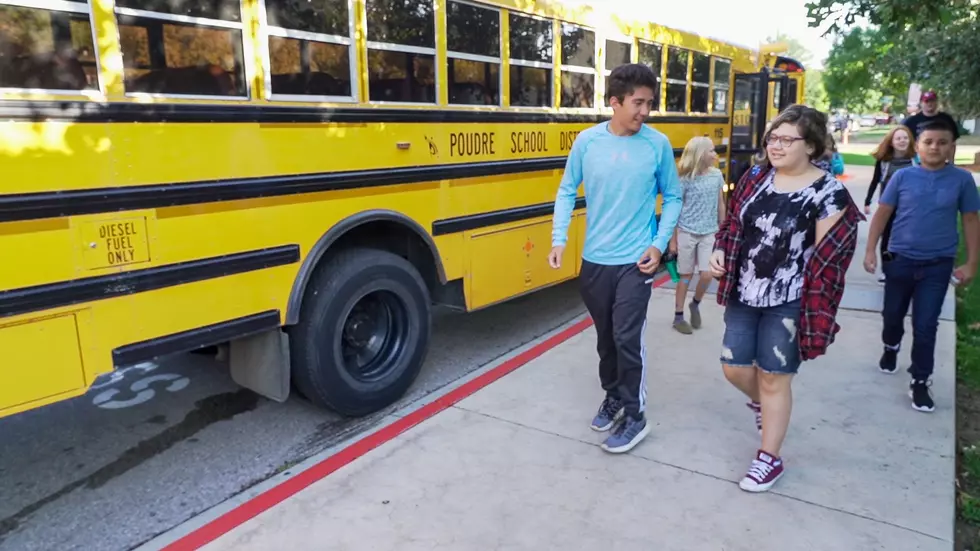 PSD Shifting To In-Person Learning For All Students Next Month
Poudre School District
All students in the Poudre School District (PSD) will return to in-person learning beginning next month, on March 22.
According to a letter addressed to the PSD community and composed by Poudre School District interim superintendent Todd Lambert on Thursday (Feb. 25), due to COVID-19 cases continuing to trend downward in Larimer County - and based upon the timing of the district's Spring Break and start of the fourth-quarter grading period - district leaders believe it is time to make this shift.
Lambert said the decision to shift all students to in-person learning was made in consultation with the Larimer County Department of Health and Environment (LCDHE).
"Our goal has been to get students back to in-person learning as soon as it is safe to do so. We've worked closely with our school districts throughout this pandemic and have confidence that their COVID-19 protocols prioritize the health and safety of the students and staff," said Tom Gonzales, LCDHE public health director, who supports this decision by PSD and the county's two other school districts, which are also shifting all grade levels to full-time in-person learning.
Lambert's letter to the PSD community states that schools will maximize social distancing and continue to follow safety protocols, although school officials are aware that maintaining six feet of distancing will not always be possible.
Students and staff will still be required to wear masks, and the enhanced cleaning and disinfection of PSD schools and workplaces will continue.
Should parents and/or students not feel comfortable returning to school for in-person learning, middle and high school students will be given opportunities to learn from home. According to the letter, families should contact their school's principal for more information regarding specific options.
To read interim superintendent Lambert's full letter to the Poudre School district community, click here.
In addition, Poudre School District officials are hard at work figuring out what summer school offerings will look like across all grade levels.
The Coloradan reported that assistant superintendent for secondary schools Scott Nielsen said the district is working to make all summer courses free for all students; last year, courses were made free for students who qualified for free lunch.
Nielsen said the district is moving forward with the free model "as a way to help students that are behind in credits and to take away any barriers that we think might be there." According to Nielsen, 19% of PSD seniors are behind on credits and not on track to graduate.
The school district said many of these offerings will be in-person as well and will have health protocols in place. Registration will go live March 8.
Celebrity Kids Who Look Exactly Like Their Famous Parents