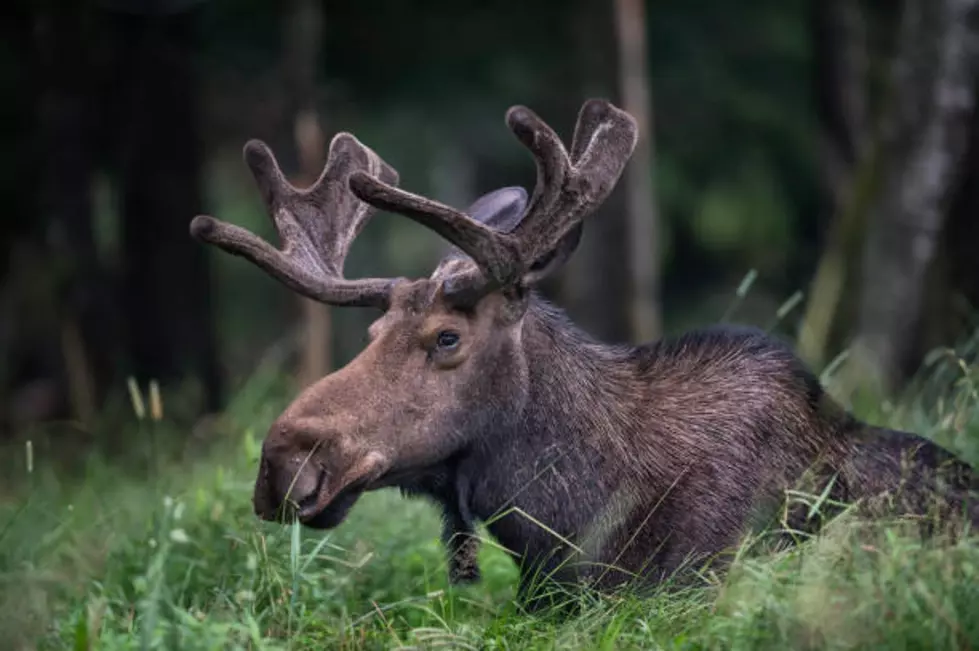 Moose Charges, Attacks Two Individuals & Their Dog In Boulder County
Getty Images
Two adults and their dog unexpectedly fell victim to a moose attack earlier this week in Boulder County. 
According to a press release via the Boulder County Sheriff's Office, on Wednesday morning (June 8) shortly before 8 a.m., the Boulder County Communications Center received a call regarding a person who was injured after being charged by a moose near the West Magnolia Trailhead, a United State Forest Service property, near the Town of Nederland in unincorporated Boulder County.
As per the press release, the moose charged at two individuals, a 31-year-old male who sustained serious injuries, and a female whose age was not disclosed; she sustained minor injuries during the attack, as well as their dog.
Once on scene, a Boulder County Sheriff's Office deputy encountered the cow moose as he was locating the injured individuals who has been calling out for help.
The deputy reportedly attempted to scare off the moose by firing bean bag rounds at it; eventually, the moose ran off.
While the deputy was assisting the two injured individuals, the moose returned to the area of the attack. At that point, the reporting deputy fired a warning shot at the moose and, once again, it left the area - but that wouldn't be the last time the moose returned.
According to Wednesday's press release, as the deputy and medics were evacuating the injured male to the trailhead, the moose returned to the area for the third time; having not learned its lesson, the moose continued to charge at people, so the deputy ultimately discharged his weapon and killed the moose.
Colorado Parks and Wildlife (CPW) said on Thursday (June 9) that the June 8th moose attack in Boulder County was the third incident of its kind recorded in the last two weeks alone.
Both of those incidents were from cows exhibiting defensive behavior of their nearby calves.
As moose attacks continue to increase in parts of Colorado, CPW shared the video below to its Twitter page on Thursday, providing important information and simple precautions to help avoid and minimize these dangerous encounters. You can view the video in its entirety below:
To learn more about moose and what to do should you encounter one, visit cpw.state.co.us. 
Colorado's Wild Big Game Populations
Photos: 10 Reminders to 'Leave No Trace' in Colorado