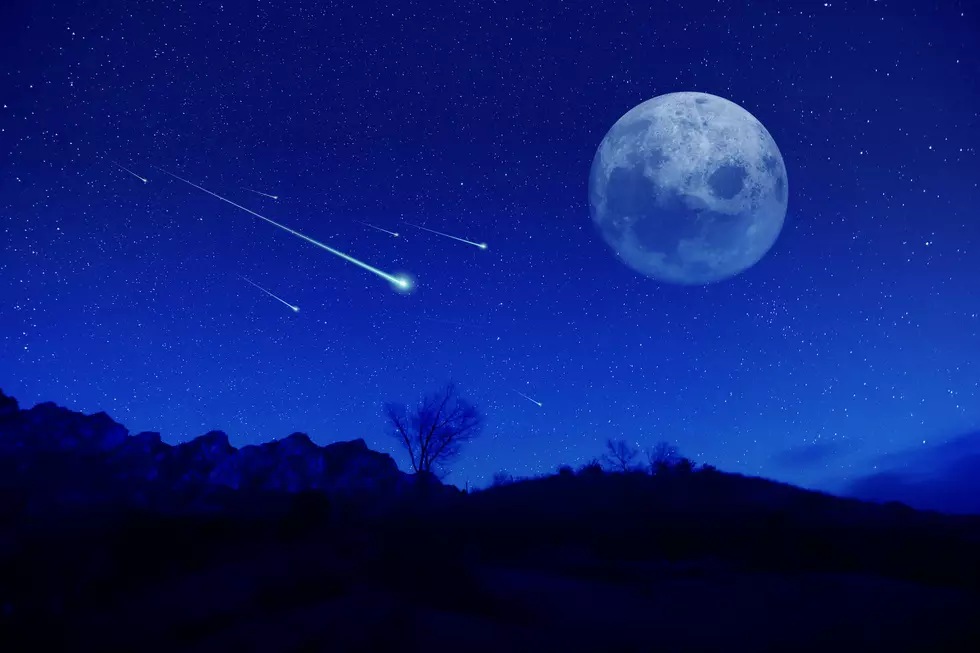 Impressive Meteor Shower Is Set To Hit Colorado Skies This Week
Getty Images
A spectacular light show in the sky is set to appear this week in the Colorado skies when the Perseid Meteor Shower appears at its peak on Thursday and Friday, Aug. 11 and 12.
This particular phenomenon appears every year, but this year just happens to fall at the same time as the Sturgeon Full Moon, which will brighten the sky a bit, taking a little away from the full awesomeness of the meteor shower; with that being said, between the two, it should be a really neat couple of nights of sky gazing in Colorado's big sky.
The Perseid Meteor Shower, according to Space.com, is caused by the Earth passing through a bunch of debris in space like ice and rocks left by a comet that passed Earth way back in 1992.
Typically, during this particular meteor shower, when there's no giant full moon lighting up the sky, you can see between 150 and 200 meteors per hour, but that number will be a little less this year with the sky lit up a bit more. But it should still be a pretty impressive show.
As for the Sturgeon Supermoon, it will be the fourth and final one of the year and is set to rise on Thursday, Aug. 11, at approximately 7:36 p.m. If you look at the Southeastern sky, you will see it in its big and bright glory.
So over the next few nights, there should be a lot of action and cool stuff to see by simply looking up at the sky and enjoying the clear summer nights while we still have them.
.
27 Sci-Fi and Fantasy Films That Were Filmed in Colorado
It may surprise you to know that sci-fi and fantasy films written by Stephen King, starring Patrick Swayze, and even Woody Allen, were filmed in Colorado.
Colorado's Scary Stories In Just Six Words
I asked on Facebook, "Write a scary story in six words." A number of interesting horror stories emerged from Colorado. Here's what you had to say.