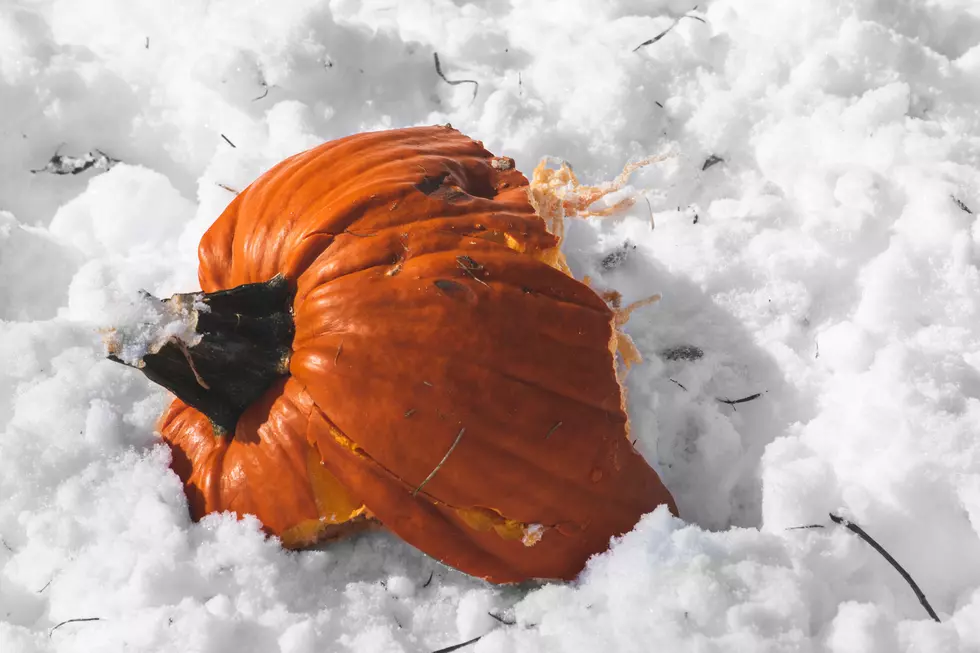 From Red Flag Warnings To Significant Snow This Weekend In Colorado
Unsplash, Jon Sailer
The weather swings can be pretty drastic here in Colorado and this weekend is looking to be a prime example of that. We could be going to pushing 80 degrees on Friday to barely hitting 50 by Monday and in between, the mountains could be going from pretty extreme fire danger to getting hit with some pretty significant snow over the weekend.
There is a gentleman by the name of Joel Gratz that is arguably the greatest snow predictor in Colorado that is predicting the season's first big snowfall for our state this weekend.
Sure, we're currently dealing with temperatures in the upper 70's and will be for the next few days along with some windy conditions what will bring fire danger and red flag warnings but that looks to be changing as soon as this weekend into early next week.
Now before you go into a panic and start stocking up on extra water and supplies take a breath, the snow that is being predicted is for the higher elevations but much cooler temperatures will be taking hold for most of us over the next several days.
Joel, who is from Pennsylvania earned his meteorology degree and business major at Penn State University before moving to Colorado to practice and perfect his trade.
Joel is the found of OpenSnow, a website where local forecasts are considered 'daily reading' for skiers across the United States and Canada and reach more than 3 million people." So yeah, he and his site are pretty legit and when it comes to predicting snow, Joel has skills.
If you're tired of the heat and seeing the mountains bare with no snow capped beauty, that apparently will be changing by this weekend into next week as Joel is currently predicting Colorado's first big snow of the season.
And it looks like Joel isn't the only one calling for some significant Colorado snow this weekend.
Colorado Towns Receiving the Most Annual Snow Fall
If you love snow, you'll want to move to one of these Colorado towns.
Colorado Communities Receiving The Least Amount Of Snow
According to Alltowndata.com, these ten Colorado towns get the least amount of snow.