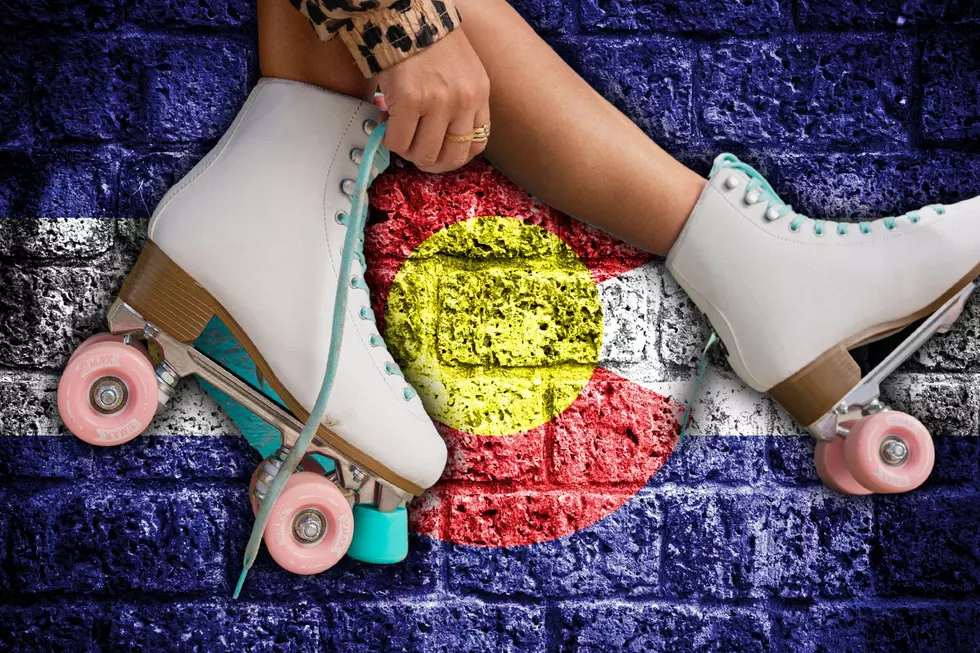 8 Awesome Roller Skating Rinks In Colorado
Canva
If you grew up in the 1970s, you lived on a pair of roller skates. Fast forward 50 years, and you'll still find roller skating rinks scattered across the United States. Here's a look at eight roller skating rinks in Colorado.
Roller skates are nothing new. They made their debut in Europe in the 18th century. Since then, they've evolved into a sport, a mode of transportation, and even better yet, a form of recreation. There are still a number of commercial roller skating rinks in operation. Here's a handful from around the Centennial State.
Most Popular Places In The United States For Rollerskating
As you can imagine, many local governments are looking to make their communities more bike, pedestrian, and skate friendly. Smallbusiness.chron.com reports there are over 1,000 roller skating rinks in the United States. According to the website superprof.com, these are the most popular American cities for roller skating:
Manhattan
San Francisco
Los Angeles
Seattle
San Diego
Chicago
Washington D.C.
Fort Lauderdale
What About Colorado?
Look at the bullet points above and you'll notice Colorado communities are absent from the list. Does that mean we don't have roller skating in Colorado? Absolutely not.
Rollerskating Rinks In Colorado
When it comes to skating in Colorado, the possibilities are endless. There are countless miles of paved trails where one could roller skate or inline skate. Many communities feature designated skate parks. What about good old fashioned roller rinks? They certainly still exist. Here's a quick rundown of roller rinks currently operating in Colorado:
In all fairness, not every community on this list is a big city. As of 2021, Trinidad, Colorado had a population of 8,335. As of 2021, Westminster recorded a population of 114,561.
How Much Does It Cost To Rollerskate In The Year 2023?
Using the Skate City Acadamy location as an example, the cost of a skate pass comes to:
Admission (2 hr. sessions) $8.00
Extra Session $2.00
Skate Rental $4.00
Skate Trainers (10 & Under) $5.00
For an adult to rent skates and purchase a two-hour session they would have to fork over a total of $12.
Roller skating is fun, inexpensive, and a great exercise. If you haven't skated in 30 years, there's a good chance you'll be stiff and sore for a week, but who cares. Set a course for one of these awesome Colorado rollerskating rinks.
8 Awesome Roller Skating Rinks In Colorado
NEXT: All the Places You Can Standup Paddle Board Around Montrose Colorado
Looking for places in Montrose to get out and paddle? Stand Up Paddleboards are a fun way to enjoy the sunshine and blue skies over western Colorado. While water levels will be highest early in the season, it is possible that some reservoirs dry up by the late summer.
If you are in Montrose and want to SUP, here are several options for getting out on the water.
KEEP SCROLLING: 11 Ski In/Out Airbnb's From Around Colorado All Under $200
Are you ready for a fun-filled Colorado ski vacation? Would you prefer to stay at a place where you can ski right in and out of the front door? Are you on a budget? The website Airbnb.com offers hundreds of ski in/out rentals across the state. If you were to average it out, you'd be looking at a cost of $644 per night. Don't worry, though. If you filter down the search, you'll find several awesome Airbnbs for under $200 per night. Here's a look at 11 such rentals from all over Colorado.
Please note: The prices shown are those posted for the date of January 9, 2023. Prices are subject to change at any time.