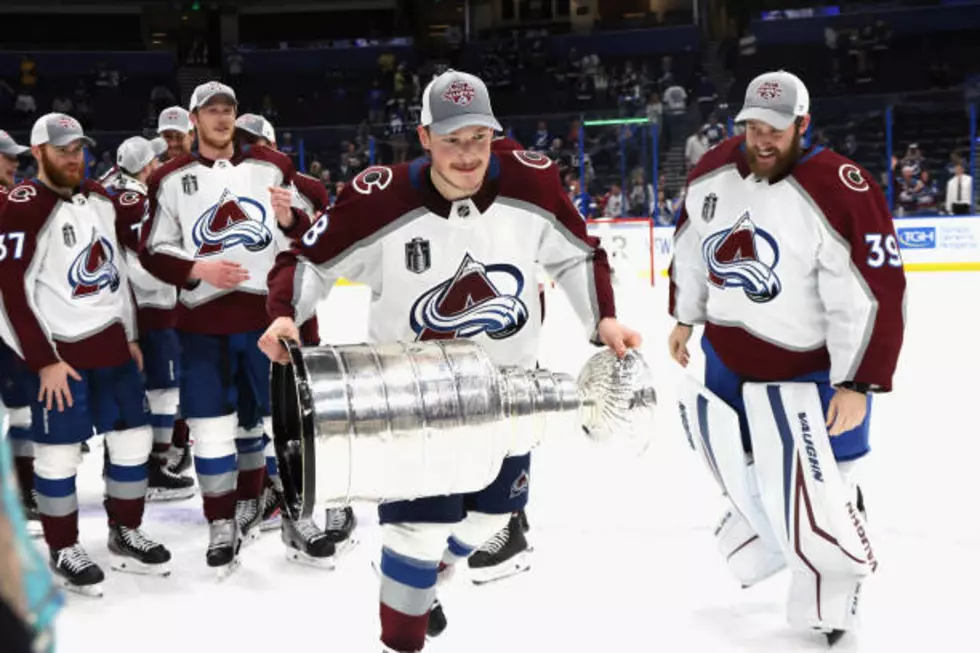 Where Does Colorado Rank for Producing Professional Athletes?
Getty Images
When it comes to Colorado, we love our sports. We have essentially every professional sport anyone could ever want in the state too. When it comes to Colorado residents becoming professional sports players, how does the state rank?
You would think pretty good since a lot of sports happenings occur all around the state of Colorado. Well, Colorado residents aren't all that good at becoming professional players. In fact, Colorado ranks as one of the lowest-producing states for professional athletes overall.
According to NY Bet, Colorado is ranked 45th when it comes to professional athletes from each state. Alaska, Arizona, Nevada, and New Mexico finish out the remaining four slots for the lowest-producing states for professional athletes.
Professional Athletes From Colorado
This is how many Colorado professional athletes play in each league:
MLB - 100 Colorado players
NBA - 20 Colorado players
NHL - 18 Colorado players
NFL - 192 Colorado players
The total number of players from the state of Colorado is 330. Colorado averages approximately 5.7 players per 100,000 residents. The states that produce the most professional athletes per 100,000 people:
Ohio - 24.5 players per 100k people
Pennsylvania - 25.2 players per 100k people
Alabama - 27 players per 100k people
Louisana - 30.9 players per 100k people
Mississippi - 35.4 players per 100k people
Overall, it is pretty interesting to see where most of the professional athletes come from. You can see the full breakdown of the study on NY Bet.
10 Favorite Colorado Rockies Players of All-Time
Some truly great players have worn the Rockies uniform, however, you'll find only one in the Hall of Fame in Cooperstown. We could have a discussion about the greatest Colorado Rockies players ever, or we could have a more subjective talk about favorite players. While there is some crossover, there is a difference and there is a lot of room to be different.
25 Awesome Colorado Avalanche Stanley Cup Parade Pictures
The 2022 Stanley Cup Champions, Colorado Avalanche, took over the streets of Downtown Denver on June 30th, 2022, to celebrate the team's third Stanley Cup Championship, and we were there for all of the action.