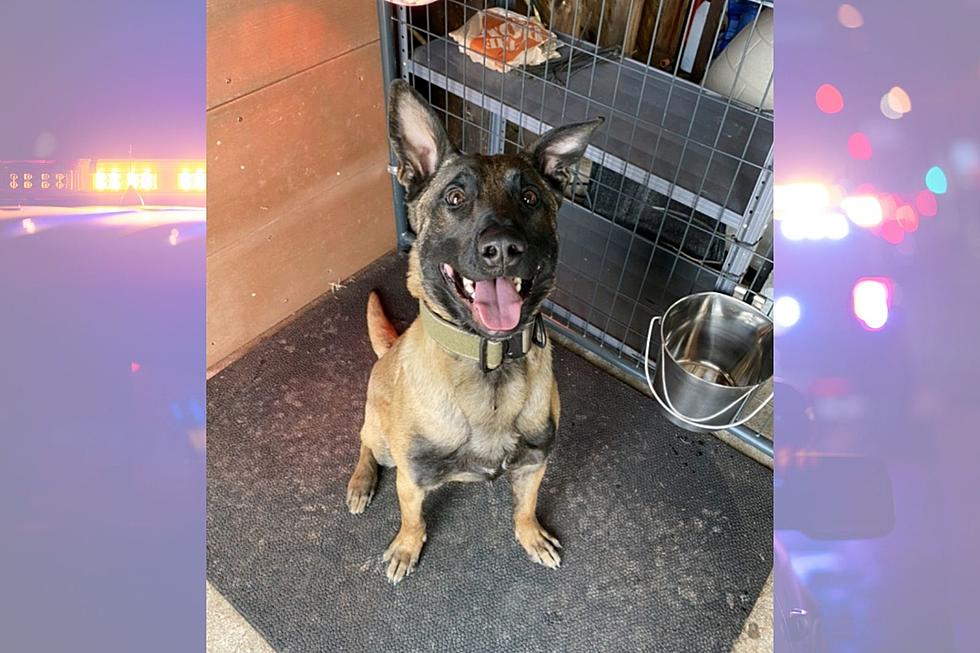 The Larimer County Sheriff's Office Just Welcomed an Adorable New Team Member
Larimer County Sheriff's Office // Facebook
The Larimer County Sheriff's Office (LCSO) is welcoming an adorable new team member: a K9 officer named Riggs.
According to a Wednesday (April 13) Facebook post, Riggs is a Belgian Malinois who just started his training at the police academy. He is expected to complete training this summer, after which he'll become an official drug detector dog for the LCSO.
"A majority of our deployments with our dogs are to locate drugs and those are typically on traffic stops," said Cpl. Jackie Knudsen in an LCSO YouTube video. "Our dogs are there to help us out and apprehend suspects and those involved in violent crimes."
Riggs will also accompany his handler for general patrol.
The American Kennel Club (AKC) reports that the Belgian Malinois is a smart, hardworking dog that forms a strong bond with its handler, making it an ideal choice for the police force.
The LCSO currently has four other Belgian Malinois K9 officers: Hyde, Tyr, Taz, and Negan, who is a German shepherd/Belgian Malinois mix.
Other K9 officers include Dox, a Dutch shepherd; Raven, a black labrador; Maizey, a yellow labrador; and Lukin, a German shepherd.
Being a K9 officer is not an easy task. In fact, it is often dangerous — on Monday (April 11), the El Paso County Sheriff's Office lost their K9 officer Jinx to a fatal shooting.
Still, the job offers a rewarding (and even fun) experience for the animals.
"We train our K9s so that they're neutral in neutral environments," said Cpl. Knudsen. "So if they're out and it's just you and me or some school kids, that's a neutral environment, so our dog is going to be a dog."
See more Northern Colorado K9 officers in the gallery below.
Northern Colorado Law Enforcement K-9 Dogs
5 Most Dangerous Intersections in Fort Collins