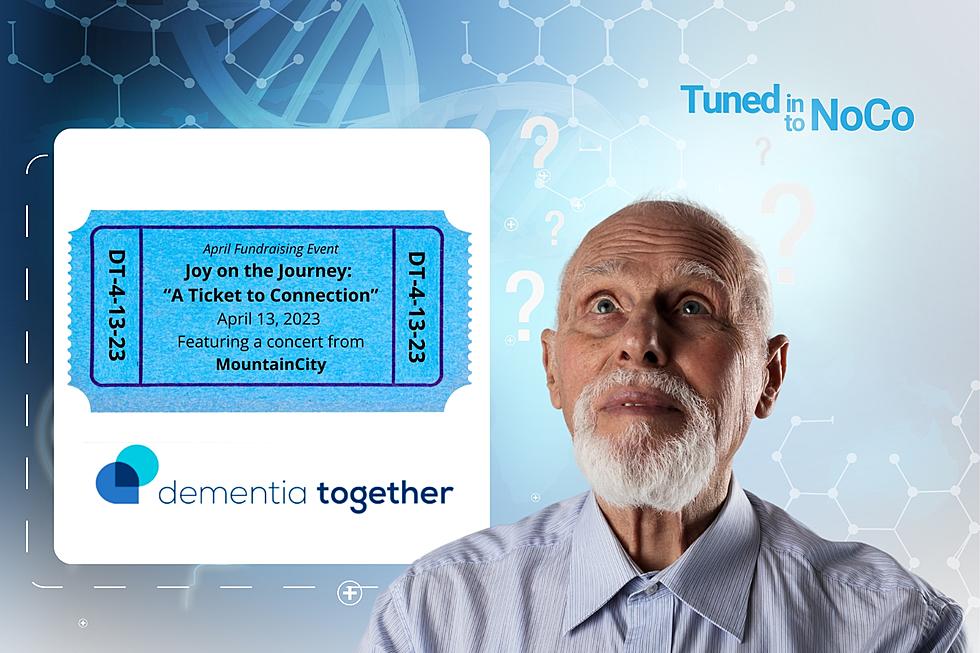 Find Help & Hope with Dementia Together
Tuned in to NoCo // Dementia Together
Don't miss out on a night of joy and connection at the upcoming "Joy on the Journey: A Ticket to Connection" event on Thursday, April 13th from 5:30 to 7:30 pm. This event will be held at the Power 2 Play Events Center in Windsor, CO, featuring live music by Mountain City, delicious food, and refreshing drinks. All proceeds will go towards helping those living with dementia. For more information and how to purchase tickets, click here. 
Dementia Together is an organization that provides support, resources, and tools for individuals who are coping with dementia. The organization works closely with individuals with dementia and their families/friends while listening to the advice of experts to create events, education, support programs, and enrichment opportunities that bring hope and contentment to everyone involved.
Dementia Together encourages people living with dementia and their caregivers to take part in their community events and activities that promote engagement and inclusion. The organization offers virtual support groups and Memory Cafes that are open to everyone, free of charge, and do not require registration. For more information, click here. 
Try These 25 Local Burger Joints in Northern Colorado
Just because you're craving a burger doesn't mean you can't support local restaurants. Read on to see 25 mouth-watering burger joints in Northern Colorado.
Colorado Estate Listed for $21 Million Looks Like a Tropical Paradise
From the mountains to the breweries to the near-constant sunshine, Colorado seemingly has it all. However, we are missing one thing: the ocean. You won't find any seas in the Centennial State, but you can get close — if you have $21 million, that is. Check out this Greenwood Village, Colorado paradise in the gallery below.