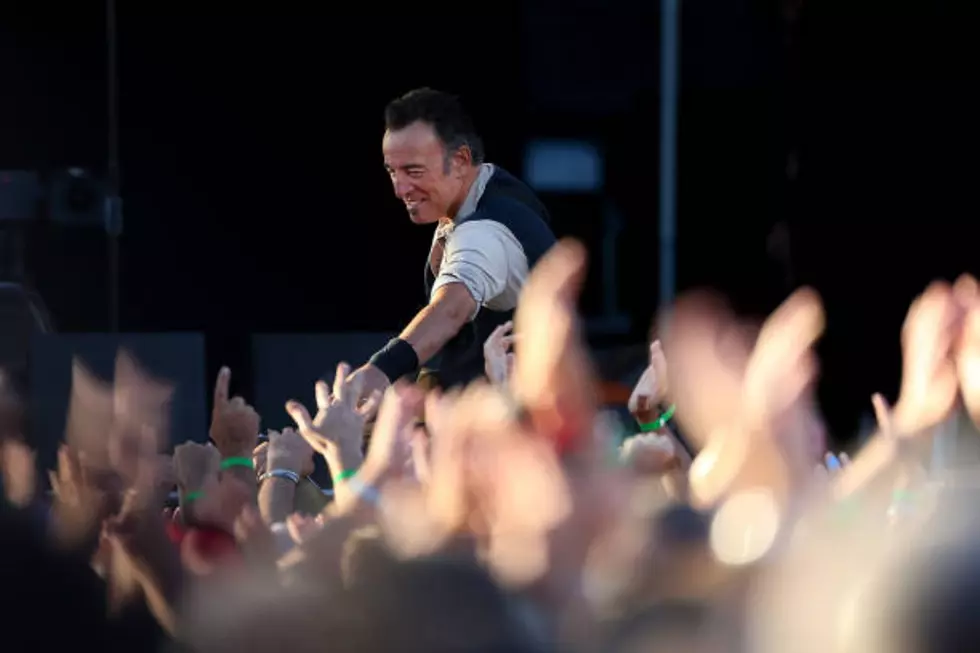 Bruce Springsteen & The E Street Band Are Coming Back To Colorado
Getty Images
"The Boss" is coming back to Colorado for the first time since 2016.
Legendary American singer-songwriter Bruce Springsteen & The E Street Band shared the exciting news with fans on Tuesday (July 12), announcing brand new U.S. tour dates which are set to kick off early next year.
Bruce Springsteen and The E Street Band will kick off their 2023 international tour with 31 performances across the United States.
The U.S. leg of the tour begins Wednesday, February 1 2023 in Tampa, FL, and runs through Friday, April 14 with a show in Springsteen's native state of New Jersey; after that, the group is headed off to Europe for the international leg of their tour.
The newly scheduled shows will mark Springsteen and The E Street Band's first tour dates since February 2017, and their first in North America since September 2016.
Bruce Springsteen and The E Street Band To Make Stop In Colorado In March 2023
In part of their 31-show run in the U.S., Bruce Springsteen and The E Street Band are scheduled to make a stop down in Denver - at Ball Arena- on Thursday, March 2, 2023.
How + When To Purchase Tickets To See Bruce Springsteen & The E Street Band In Denver, CO 
According to their official website, tickets for the group's 2023 U.S. arena shows will go on sale over the course of the next two weeks, with the first on-sale beginning Wednesday, July 20 at 10 a.m. local time.
Due to the expectancy of heavy demand for these tickets, the tour is utilizing Ticketmaster's Verified Fan platform for tickets sold via majoring ticketing platform, Ticketmaster.
How it works: Ticketmaster said all registrants who are verified will be equally eligible to receive a unique access code for the Verified Fan On-sale. Registering, however, does not guarantee you will receive a code, or have the ability to purchase tickets.
For shows utilizing Verified Fan, the Verified Fan On-sale will take place between 10am and 2pm local time. If tickets remain, a general on-sale for all fans begins the same day at 3pm local time with no code required.
For more information about Bruce Springsteen & The E Street Band's U.S. tour, visit the group's official tour website here. 
7 Things To Appreciate About Fort Collins After Going To Denver
Northern Colorado isn't perfect, no place is perfect but we have it pretty good here and after spending a lot of time down in Denver over the past several weeks, here are a few things that I appreciate that much more about living here in NoCo.
25 Denver Restaurants Highly Rated On TripAdvisor
Planning a trip down to the Mile High City and don't know where to eat? Look no further.
These are 25 of the most highly rated restaurants in Denver, CO, according to TripAdvisor.