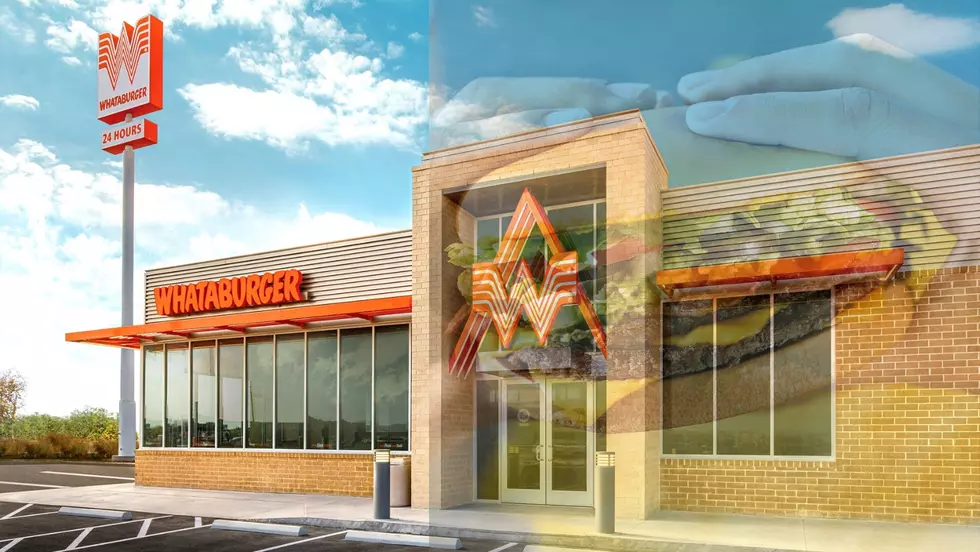 Whataburger To Open Second Colorado Location This Week
Whataburger - Facebook/Canva
Whataburger lovers, this one's for you.
Fans of the famed Texas-based burger chain were delighted to find out on Thursday (Sept. 22) that a new Whataburger location is set to open just before the end of the month here in Colorado.
Back in February - on Wednesday, Feb. 23 at 11 a.m., to be exact - the first and only (but not for long) Whataburger in Colorado officially opened its doors and immediately began serving a hungry, anxious crowd of Coloradans, hundreds of whom seemed more determined than ever to get their fill of Colorado's latest fast-food sensation.
RELATED: WhataFOOL - Texas Man Waits 4 Days In Sub-Zero Temperatures For CO's New Whataburger To Open
History is expected to repeat itself at Colorado's new Whataburger location during its grand opening this week (minus the sub-zero temps... hopefully).
Where Is Colorado's Newest Whataburger Located?
According to the burger chain's website, Whataburger fans in Colorado, particularly those down in the Springs, will have a new way to curb their "whata-cravings" beginning Thursday, Sept. 27, when Whataburger's newest location officially opens at 6140 Dublin Blvd in Colorado Springs.
Sure, for us in Nothern Coloradans, this means we'll still have to travel a little further to curb our Whataburger cravings... but who doesn't love a good road trip?
"With Operating Partner Irving De La Cruz and Director of Operations Armando Alvarez at the helm, the Whataburger team of 180 local employees, who we call Family Members, is ready to serve the community 24/7 through the dining room and the drive-thru. Additional services, such as delivery and online ordering via the Whataburger App and Whataburger.com, will be available in the coming weeks.", a press release written in regards to the new Colorado restaurant opening via Whataburger's website reads.
Additional Colorado Whataburger Locations Are In The Works - Here's Where
According to KOAA, four additional Whataburger locations are slated to open in Colorado by the end of 2023. Those locations include:
5905 Constitution Ave, Colorado Springs, CO 80915 – expected to open: 2022
1105 Garden of the Gods Rd, Colorado Springs, CO 80907 – expected to open: 2023
702 E Fillmore, Colorado Springs, CO 80907 – expected to open: 2023
2495 Montebello Square Dr, Colorado Springs, CO 80918 – expected to open: 2023
As for us Whataburger fans living here in Northern Colorado, it looks like we'll be waiting a little while longer before we get our own Whataburger... *fingers crossed*.
About Whataburger
Based in San Antonio and founded in 1950, Whataburger is a casual fast-food chain primarily known for its burgers. Whataburger has more than 870 locations in 14 states. The chain has recently begun expanding across the Kansas City area as well as in other parts of the country, including Colorado.
Until Whataburger Arrives, Try These 25 Northern Colorado Burger Joints
Unfortunately, it doesn't look like we're getting an In-N-Out Burger in Northern Colorado anytime soon. Thankfully, there are tons of local burger joints you can try in the meantime. Read on to see the 25 Northern Colorado restaurants that will help fend off your In-N-Out cravings.
Where You Can (And Might) Find In-N-Out Burger in Colorado
The In-N-Out Burger craze is taking over Colorado. The restaurant currently has seven locations open in the Centennial State, with more to come. Here's where you can find them.
Northern Colorado's Biggest Food Cravings
For us living in Northern Colorado, we are extremely fortunate to have so many great food options that are sure to satisfy any and every food palate.
While we do have a wide variety of restaurants and foods to choose from, sometimes, you can't help but get a craving for something specific.
Mouth-watering, sweet (& savory), delectable, incredible - all words you can use to describe NoCo's food scene, from the restaurants themselves to actual dishes.
We asked, you delivered - we've compiled a list of just some of NoCo's biggest food cravings. What's yours?