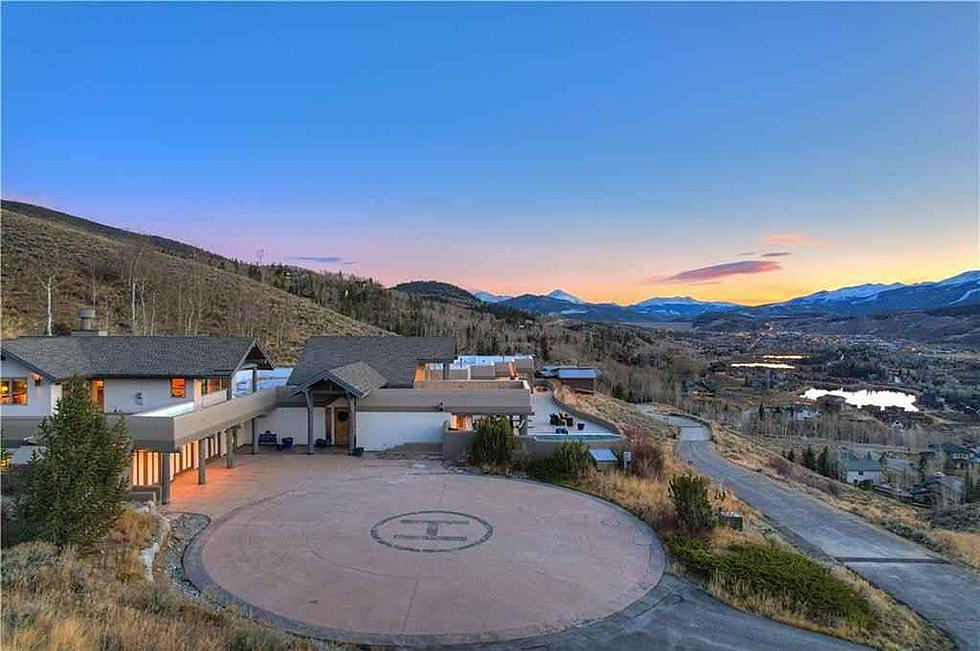 This $3.5 Million Colorado Mountain Home Has a Helipad
Marty Frank with Christie's International Real Estate CO LLC
Need a place to get away in the mountains but at the same time a place to park your helicopter? Look no further than this Colorado home located in Silverthorne.
This six-bedroom, six-and-a-half-bathroom home has a total of 7,445 square feet of living space on a 4.85-acre lot. The ranch-style home in Summit County has been listed on Realtor for $3.5 million and is surrounded by national forest.
One of the key features is the giant helipad located at the front of the home marked with a large "H". The home also features a home theater, outdoor pool, views of the Gore and Ten Mile mountain ranges, as well as a caretakers unit that is located above the six-car garage.
This $3.5 Million Colorado Mountain home has a Helipad
This Colorado mountain home has a place to park your helicopter.
The Silverthorne home located at 160 Hamilton Creek Trail was last sold on May 10, 2016, for $2.45 million according to Realtor. How much would you be paying for this house monthly in 2022? According to the monthly payment calculator on Realtor, a twenty percent downpayment of $700,000 would result in an approximate monthly payment of $14,473 per month. This payment is based on a 30 year fixed rate mortgage of 3.156 percent and includes principal, interest, property tax, home insurance, and homeowner's association fees.
If you would like to learn more about this ranch-style home located in Silverthorne that is equipped with a helipad, check out the home's listing in its entirety on Realtor.
$2.1 Million Luxury Loft in Old Town Fort Collins
Check out this luxury loft located in the heart of Old Town Fort Collins, Colorado.
Look Inside This Stunning $4.9 Million Downtown Denver Penthouse
Take a look at this New York-style penthouse located in the heart of the Mile High City.
$24.9 Million Longmont Estate Has its Own Airplane Landing Strip
This Longmont estate has its own FAA-approved landing strip.