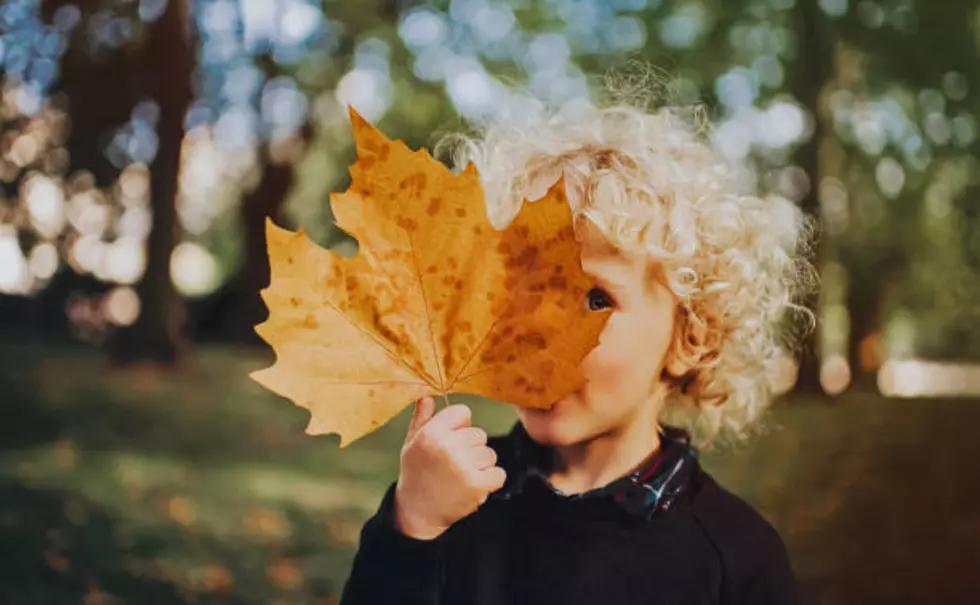 Things To Know About Leaf-Peeping Season In Colorado
Getty Images
Colorado's undeniable beauty shines all across the state, all year-round, but there arguably isn't a more beautiful time of year in the Centennial State than the fall. Why?
With fall comes the peak of leaf-peeping season - one of the best times of year/the best excuse to get out and explore Colorado's great outdoors and all the beautiful colors that cover our state's forests, parks, trails, and more.
Colorado's outdoor spaces tend to draw crowds, but even more so during this time of year. As such, Colorado Parks and Wildlife (CPW) is taking the time to remind those looking to peep some stunning fall foliage to do so responsibly and balance recreation with mindful conservation.
Going Leaf-Peeping? Things To Keep In Mind
According to CPW, practicing the following Care for Colorado — Leave No Trace principles is the best way to best keep our beautiful state's landscapes colorful and clean:
Know Before You Go
If the parking area you want to park in is full, move on to the next designated parking area. 

CPW Park Finder

 is a great tool to use to explore Colorado's 43 state parks; each park has its own individual web page which you can use to learn about any possible park or trail closures. 

Have a backup plan in case your desired trailhead, park, or location is crowded or closed.
Stick To Trails
Help natural areas stay natural by sticking to designated trails. 

Avoid trails closed for maintenance, vegetation projects, or wildlife reasons. 
Leave It As You Find It 
Leave plants, acorns, leaves, rocks, and historical items as you find them so others can experience it for themselves 

Carving or hacking plants and trees is not permitted, as it may kill or disfigure them while also impacting the experiences of your fellow hikers and leaf peepers for years to come 
Keep Wildlife Wild
To keep wildlife — and you — safe, 

don't feed or approach wildlife

. 
Be aware, drive with caution and slow down to help 

prevent wildlife-vehicle collisions

.

Be bear aware on trails 

to avoid encounters with bears. As bears start to prepare for hibernation and hunt for food, Coloradans may see more bear activity in urban areas.

Keep a safe distance and enjoy moose from afar. 

Keep dogs leashed when enjoying dog-friendly trails, and pack out waste all the way to a trash can. Do not hang waste on trees. 
"We want everyone to have a great time experiencing the vibrant colors and the natural wonders our beautiful state has to offer," said Bronwyn Phillips, administrative assistant at Golden Gate Canyon State Park.
"No matter where you plan to peep, please be respectful of our natural resources, park staff, volunteers, and your fellow recreationists out searching for Colorado gold."
This Hike Provides Some Of The Best Views In Colorado
Here Are Colorado's 25 Highest Towns In Elevation
LOOK: These Are The 10 Best Zip Codes To Live In Colorado
Sure, there are many great places to live in Colorado - but they all can't be the best.
From rural to suburban to city living, Colorado has a little something for everyone; it's part of what draws people here to the state (and keeps natives living here, too).
Want to know where some of the best places to live in the state are? Keep scrolling to check out the 10 best zip codes to live in Colorado in 2022, according to
Niche: