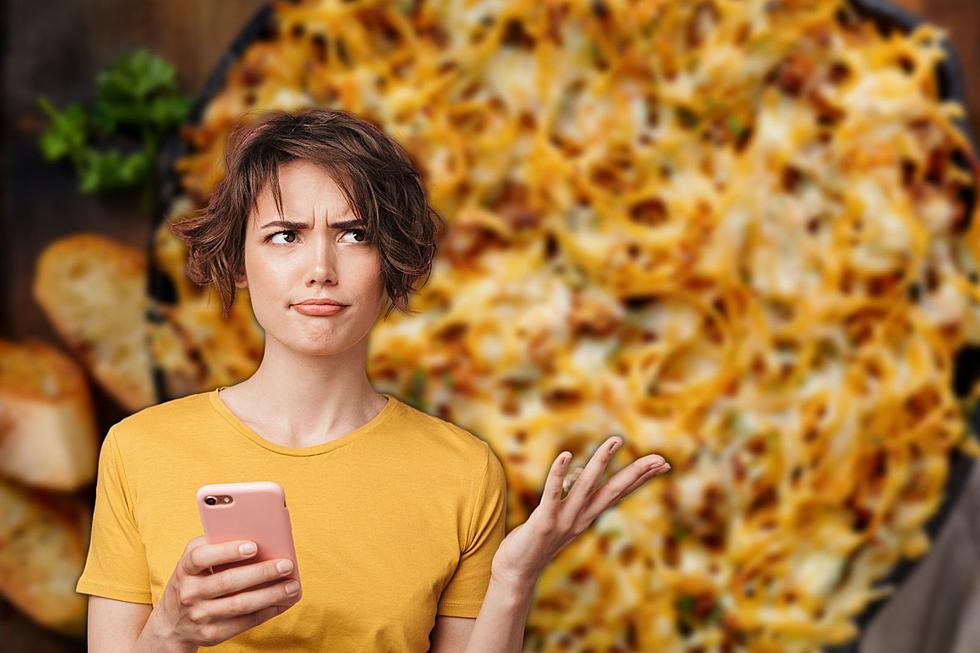 Do You Know About This Allegedly Popular Colorado Dish? We Didn't
Canva
The state of Colorado has a couple of food staples we can all get behind. Take the breakfast burrito for instance. This tasty breakfast item at any time of the day is the unofficial food of Colorado.
When it comes to pasta, you don't think of the Centennial State. According to TasteAtlas, one pasta-based dish is a Colorado staple. This carbohydrate-loaded entree is something that I have never heard of and I don't consider it a main dish in Colorado either.
Spaghetti Pie. A Colorado Food?
TasteAtlas says that Spaghetti Pie is the most iconic pie in the state of Colorado. I find that odd because I have never even heard of spaghetti pie before. Could this be a creation of some Coloradan that didn't have lasagna noodles? Possibly.
Spaghetti, ground beef, onion, bell peppers, butter, eggs, and cheese make up the ingredients of Spaghetti Pie. With all of those ingredients, I feel like something is missing. Maybe the addition of a tomato-based sauce to make it seem so... What's the word I am looking for? Dry. Yep, that's the word.
On TasteAtlas, Spaghetti Pie has some pretty dismal reviews. When it comes to rankings, it is the worst-rated paste in the entire world. It is also the worst-rated American Pie, worst American pasta, and 22nd worst-rated dish in the world.
The ratings could be terrible for this alleged Colorado dish on TasteAtlas due to the sheer lack of reviews. However, Spaghetti Pie could also be really bad. One thing is for sure, I will have to give Spaghetti Pie a try for myself before I pass judgment on this supposed Colorado-based dish.
These Restaurants Received the First Michelin Stars in the state of Colorado.
The Michelin Guide has announced the first Michelin-starred restaurants in the state of Colorado.
Gallery Credit: Matt Sparx
The 10 Best Restaurants to Order Green Chile in Northern Colorado
Green Chile is a way of life in Colorado. We use this spicy, roasted pepper on pretty much anything you can think of in the state of Colorado. The best way to use this chile pepper is in a sauce known as pork green chile. These are the best places to order pork green chile in Northern Colorado.
Gallery Credit: Matt Sparx
11 Best Asian Eats in Fort Collins, Colorado
A post on
Reddit
answered a question many of us in Northern Colorado have been asking. Where are the best Asian eats in Northern Colorado?
Gallery Credit: Tanner Chambers