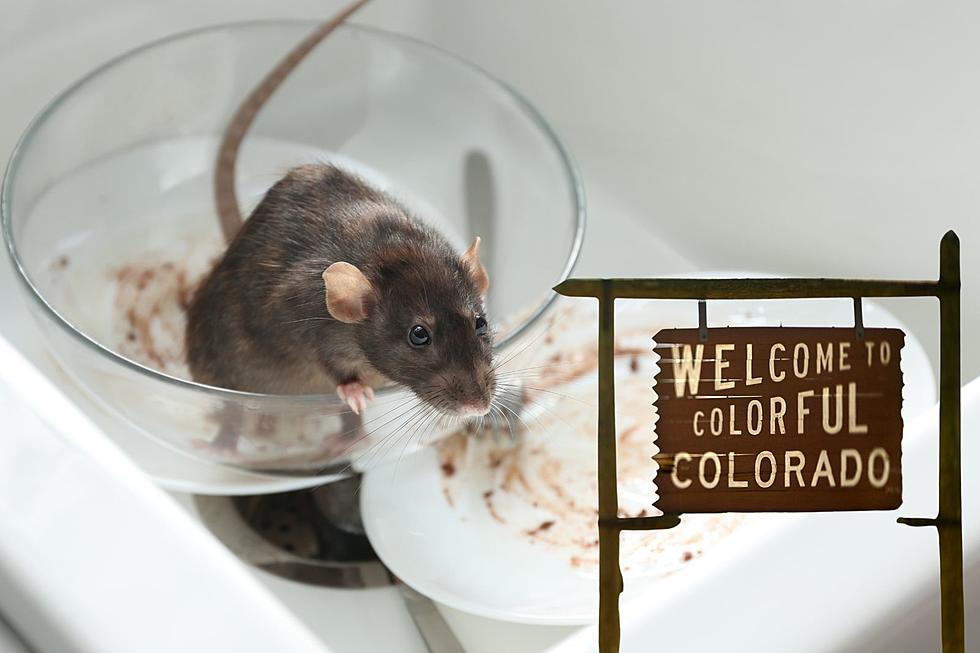 Why Rat Infestations Are Worse Than Ever This Month in Colorado
Canva
You need to start taking preventative measures right now so you can avoid a new roommate. This roommate is not a family friend, a co-worker, or somebody you met on Facebook Marketplace.
This friend has four legs, a tail, and possibly a disease. I am talking about rats.
Rats invade 21 million homes in the nation per year, according to Pest World. Colorado is a state that struggles with these nasty rodents. Denver happens to be one of the most rat-infested in the country.
October Happens to Be Rat Season
As we are transitioning into fall, the temperature outside is dropping. As the weather cools down, rats may look for a cozy place to stay warm. Rats can't go to Walmart and pick up a sweater like we can, so they will find shelter within our homes.
Victor Pest says that late October is when you will be most likely to find a rat in your home.
Where Rats Are Most Commonly Found
Rats can most commonly be found in attics, basements, and wall cavities, according to Critter Control. They say that rats are most likely found where people are not. Think about your home and where you do not spend a lot of time. That might be where a rat is hiding. Also, rats will be looking for food. Your kitchen could be a hot spot.
Ways to Prevent A Rat Infestation At Your Home
Rather than buying rat traps and poison to get rid of rats, you should take steps ahead of time to prevent rats and mice from entering your home.
The experts at Proactive Pest Control say you should start with sealing up your home, eliminating food sources, and removing yard waste.
Colorado's Most Popular Halloween Costumes From 1996 to 2021
Who doesn't love to dress up for Halloween? Throughout the years, Colorado has jumped on the trendiest of costumes. Here's how we've dressed for Halloween from 1996 through 2021.
11 Celebrities Spotted at Colorado Buffaloes Football Games
Celebrities are ensuring to make a trip to Boulder to watch the Colorado Buffaloes. Here are the top 11 biggest celebrities that have show love to Colorado.
Gallery Credit: Tanner Chambers