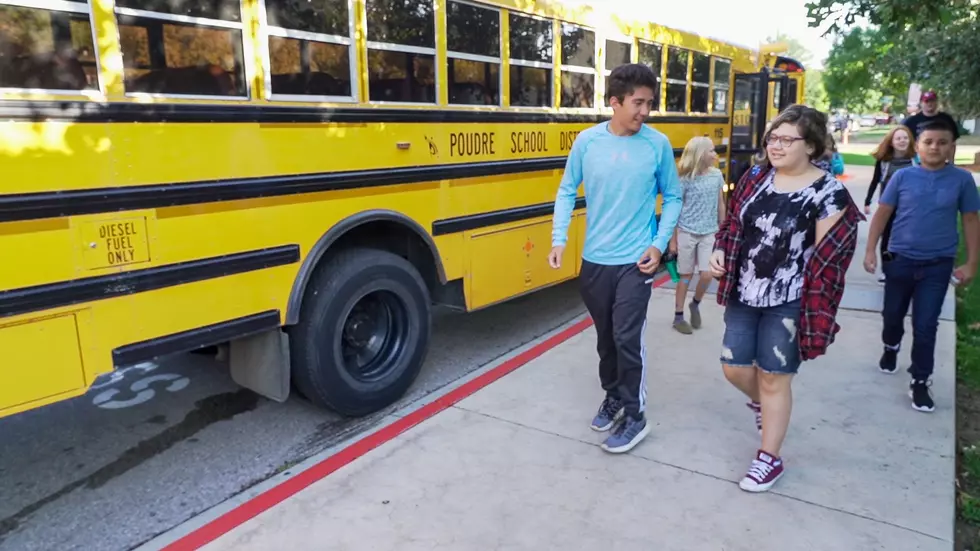 PSD May Shift To Remote Learning For Poor Air Quality
Poudre School District
Keeping students and staff safe is a top priority for the Poudre School District and due to impacts from the fires currently burning in Larimer County and Wyoming, a decision may be made to shift to remote learning.
According to a recent press release, PSD continues to actively monitor the air-quality levels, which have been very poor as a result from significant smoke in the area. Although there's not an official plan yet, PSD is considering shifting to remote learning on days where the air-quality reaches unhealthy levels. The district explained that they will communicate with families and staff should this go into effect.
On October 14, principals were asked to keep elementary students indoors. Air-quality levels can vary from school to school, since PSD's district spans approximately 1,800 square miles. Staff consults with a variety of sources when making this decision, including PurpleAir, Air Quality Index and Larimer County Department of Health and Environment.
As a reminder to PSD families, there is no school for students on Friday (October 16).
2020-2021 TEACHER TUESDAY WINNERS