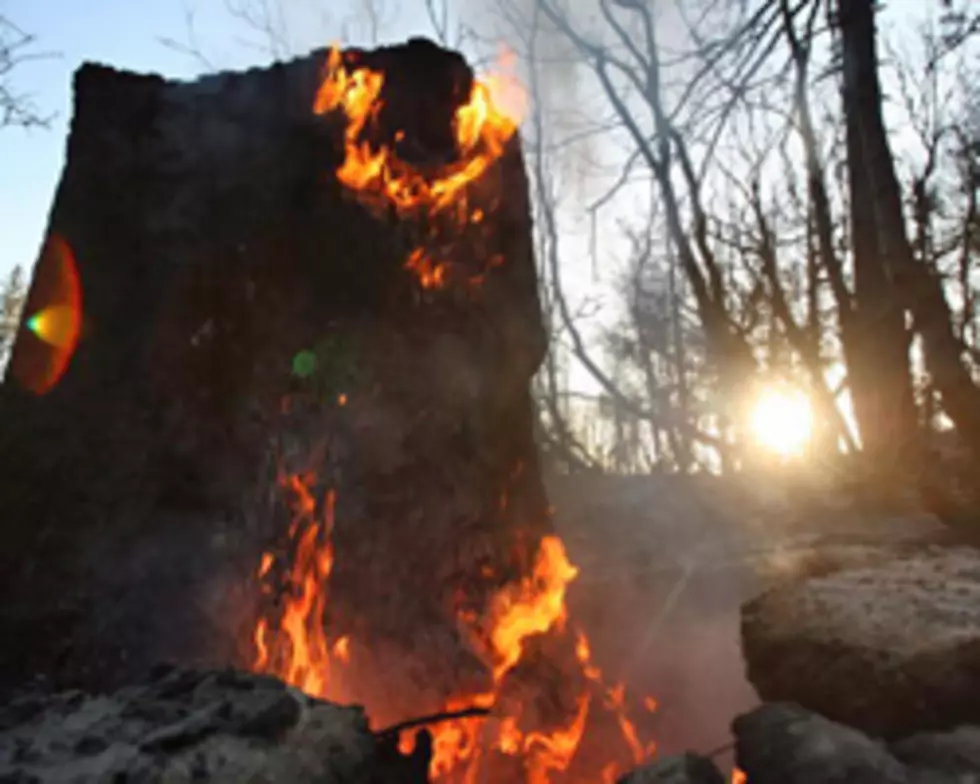 Prescribed Burn At Devil's Backbone Open Space Today
David McNew/Getty Images
According to the
Larimer County Department of Natural Resources
you can expect to see smoke coming from the Devil's Backbone Open Space today, but there's no need to call 911 as it will be the result of a prescribed burn to reduce the cover of exotic grasses, improve wildlife forage and habitat, and reduce fuel loads that could contribute to a wildfire.
Although hikers and bikers may see smoke, the 40-acre burn will be located on the west side of the open space and will not require any trail or trailhead closures. Larimer County Rangers will roam between the Devil's Backbone and Blue Sky Trailheads to answer any questions about the burn. Signs about the planned burn were also installed at each trailhead in advance of the burn and two pre-burn signs were posted along Glade Road.
"Prescribed burns are highly coordinated events and involve multiple agencies, long-term planning efforts, and cooperative weather," says Jeffrey Boring, Larimer County Resource Specialist. The event on Thursday will include more than 30 firefighters, 5 fire engines, and 3,100 gallons of water. In addition, the site has been prepared for the burn. Containment lines, or bare ground areas that prevent the spread of fire, were dug along the perimeter of the burn unit and areas surrounding the unit were mowed to reduce fuel loads.
"We also work within a narrow range of weather conditions," says Brian Faith, Fire Operations Manager with the Nature Conservancy. Firefighters monitor wind speeds, temperatures, and relative humidity before and during the burn date to make sure the burn will meet management objectives and to ensure the fire stays contained and under control. If the strict weather conditions are not met during the day of the burn, it will be postponed.
The burn should begin around 9 AM on Thursday, October 20, and smoke will be visible all day long. Depending on the amount of heavy fuels, the fire may smolder within the burn unit over night and into the next day. Boring plans on having staff spend the night at the site if needed and patrol the burn unit until
it no longer smokes.
The project is being implemented in cooperation with the Colorado State Forest Service, Southern Rockies Wildland Fire Module, Larimer County Department of Natural Resources, Nature Conservancy, Loveland Fire and Rescue Department and the Larimer County Sheriff's Office of Emergency Services.