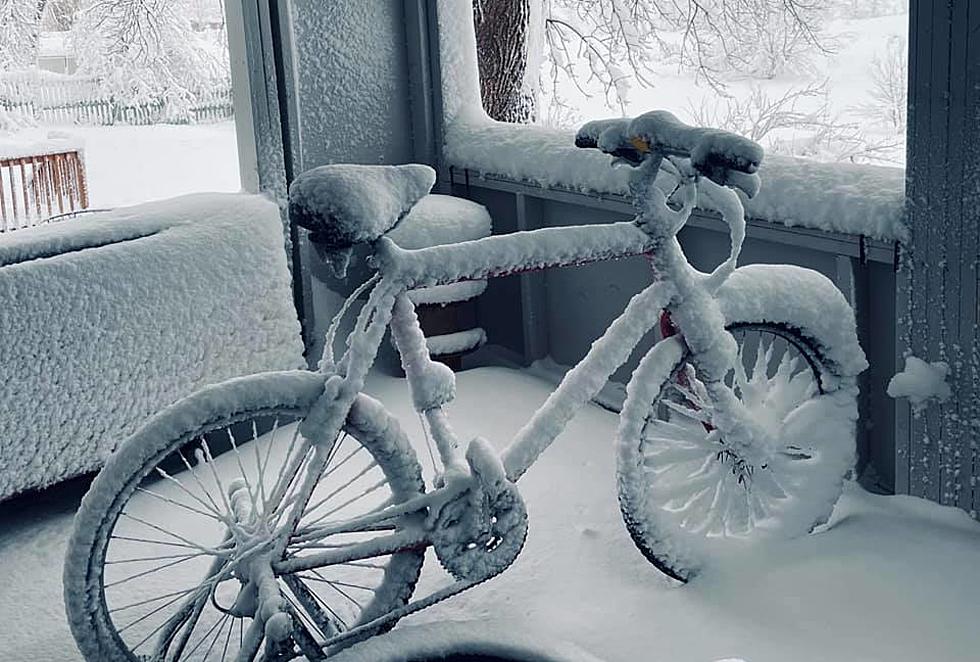 Photo Gallery: Winter Storm "Xylia" Hits Northern Colorado
Kris Whitehead Seen
Dogs, cars, patio furniture, humans, decks, branches and even a bicycle are making great visuals for the impact of winter storm Xylia hitting much of Colorado this weekend.
This storm has shut down most major Colorado highways and caused authorities to ask everyone to stay home unless it's an emergency.
We had been told to prepare for this huge snowstorm for the last week as meteorologist predictions of multiple feet of snow for Northern Colorado kept coming in.
Here's a photo gallery from Townsquare Media of the photos submitted on Facebook giving us a good look at the impact this Northern Colorado storm has already had.
PHOTOS: Winter Storm 'Xylia'