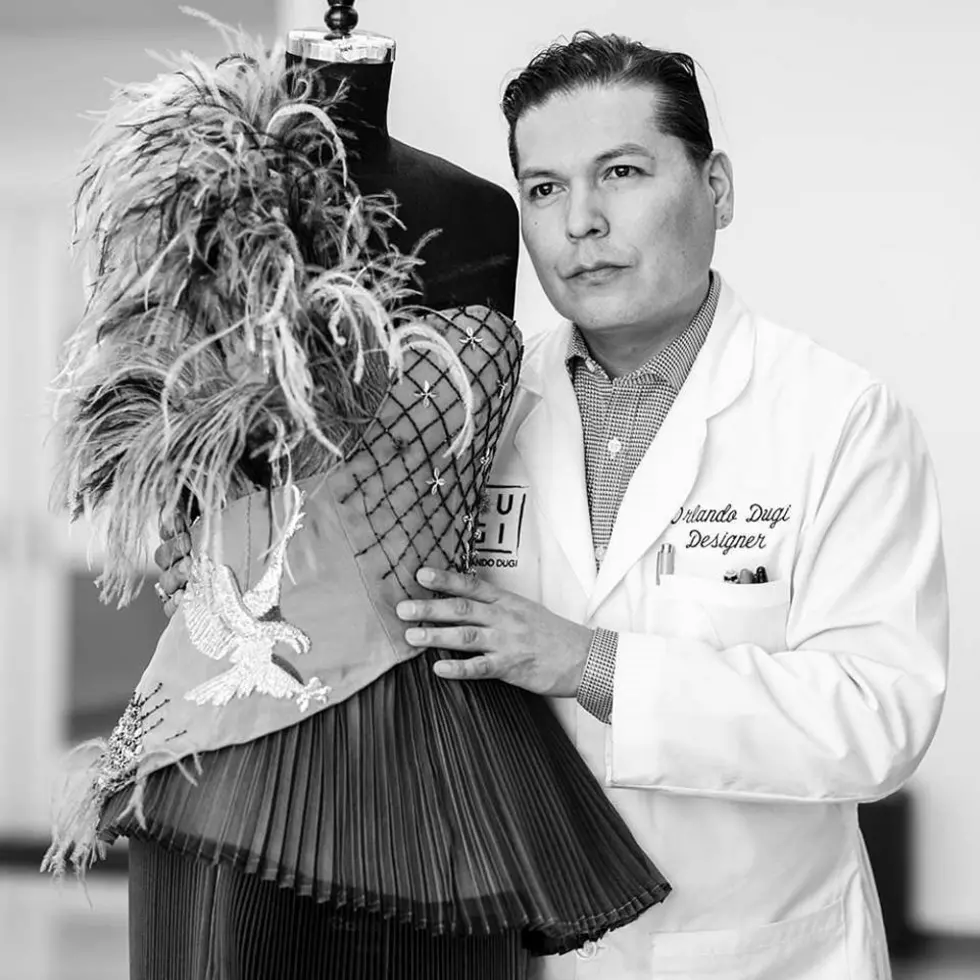 Native American Fashion Designer Visiting CSU This Week
Credit: Colorado State University College of Health and Human Sciences
During his visit, Dugi will be speaking at several events (many of which will be open to the public) about his designs and his exhibition, the first of which will be tonight from 7-8:30 p.m. at the Avenir. The museum will even be staying open late so that visitors can admire Dugi's work before hearing him speak.
In addition to his lectures, Dugi will also be the guest of honor at a hors d'oeuvres reception so fancy that they're actually selling tickets for it—And a mutually beneficial cause, as the money raised by the evening will be put towards purchasing one of Dugi's dresses for the Avenir Museum's permanent collection. Registration is $35 per person, which will buy you a lovely evening of art and culture from 6 to 8 p.m. on Friday, Nov. 8 at the Avenir. If you're interested in attending, you may register here.  
View this post on Instagram
Finally, on his last day at the university, Dugi will be temporarily haunting the Avenir with his creative spirit, giving short gallery talks at 11 a.m., 1 p.m., and 3 p.m. while startling sleep-deprived undergrads with his presence. This day will be particularly good if you're a long-time Dugi fan, a long-time design fan, or just enjoy talking about art with artists themselves so you can ask them all the pesky questions literally no one else can answer: So, does this design actually have 7 layers of meaning like my professor insisted, or is it really just aesthetically pleasing?
Dugi's work is heavily influenced by his Navajo heritage, which can be particularly seen through the beading and feather work he incorporates into his high-end evening wear. He combines these two techniques to create striking silhouettes that bind the history of his heritage with the haute couture of modern fashion, making his designs a unique flourish of beauty that are distinctive and recognizable.
So, if you're looking for a classy way to spend your weekend or broaden your artistic horizons in general, consider paying Orlando Dugi a visit at the Avenir Museum.