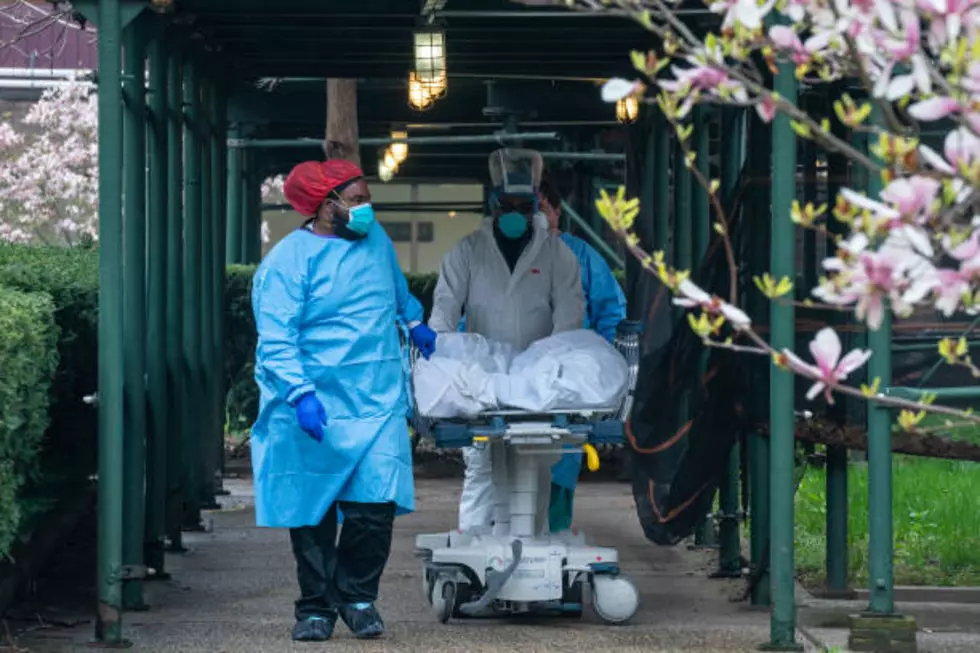 Larimer County Surpasses 50 COVID-19 Deaths In December
Getty Images
The Larimer County Department of Health has reported 16 COVID-19 related deaths in the last week; The county has now surpassed 50 deaths in December alone, totaling at 51 for the month and 132 since the beginning of the pandemic.
Among the 51 most recent deaths, 23 were from Loveland, 23 were from Fort Collins, 2 were from Windsor and 1 each in Berthoud, Wellington and Lyons.
According to Larimer County public health director, Tom Gonzales, while deaths have been increasing in the county, cases and other risk factors are decreasing.
Hospitals are seeing a "drastic decrease" in patients, with only 76 in the county's hospitals on Tuesday (Dec. 29), fewer new admissions and a drop in the number of ICU beds in use from more than 80% to 74%.
New hospital admissions have declined from 14-17 per day earlier this fall to about six per day now, Gonzales said.
In addition, the county's two-week overall prevalence rate continues to decline, hitting 363 cases per 100,000 residents on Tuesday (Dec. 29).
As of Wednesday (Dec. 30) Larimer County's cumulative total of COVID-19 cases stood at 14,462 and remains a high-risk area.
Enter your number to get our free mobile app
5 Things That Are Getting Us Through This Pandemic