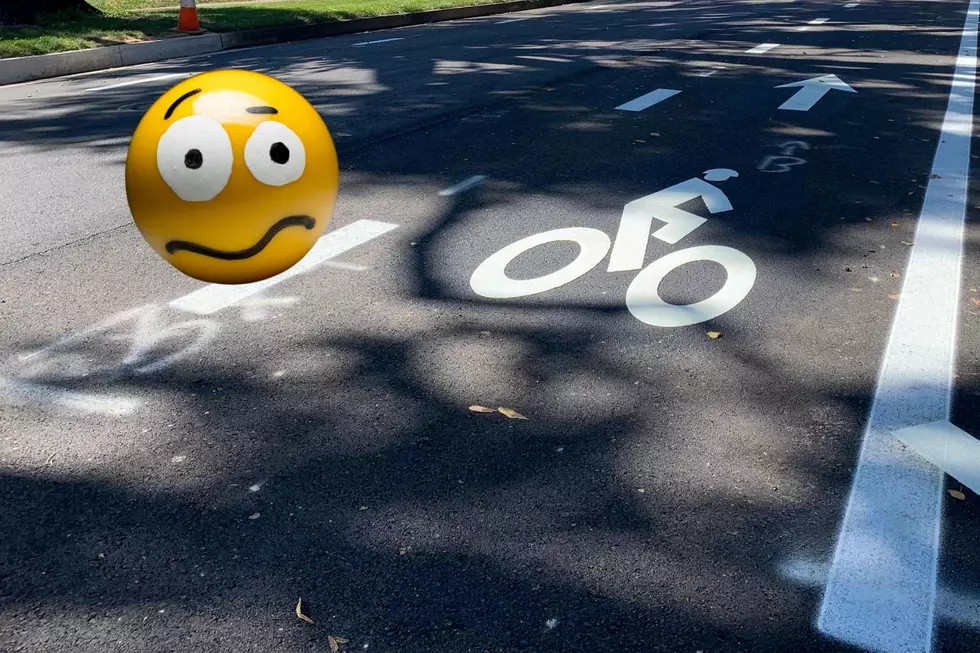 What Are These New 'Advisory' Bike Lanes in Fort Collins About?
City of Fort Collins, Canva.com
Be advised, as when driving in Fort Collins, you may be coming across these 'Advisory' bike lanes in the CSU campus area. What are they, exactly?
Though they are widely popular around the U.S. and around the world, this is the first time The Choice City has put these kind of lanes to use, to make things safer for bicyclists, and drivers as well.
When I first looked at the above sign, I thought: "What?" Maybe you feel the same. What is the sign trying to tell us? They do have these kind of lanes in Boulder and in Windsor, so if they can figure them out, Fort Collins shouldn't have a problem.
WHAT ARE 'ADVISORY' BIKE LANES?
As opposed to 'Dedicated' bike lanes, where vehicles are prohibited from using, these 'Advisory' lanes are shared by bikes and vehicles. There is only one car lane, in the middle of the road, and with the 'advisory' bike lanes to either side.
When two cars need to get around one another, the drivers will look to see that the bike lane area is clear and move into that lane to let the other car pass. It is a lot like when you live on a narrow street, with cars parked along the curb: A car comes down the street in your direction and you both look for space along the road to move into, so that you can each get by.
WHERE ARE THE NEW 'ADVISORY' BIKE LANES?
You'll find these lanes along East Pitkin Road, between Smith Street (west of Stover) to Remington Street (east of College Avenue.)  There isn't a tremendous amount of car traffic on this road, which is used a lot by CSU students on their bikes, along with other cyclists. The 'Advisory' bike lanes will have drives slowing down, which will also help with safety.
The City of Fort Collins released a video about the lanes earlier in 2022:
Safe travels..
12 Questions to Never Ask a Fort Collins Native
Fort Collins residents are friendly, but we're also proud — and sometimes, there are just places you shouldn't go. Read on to see the 12 questions to never ask a Fort Collins native.
25 Reasons Why Residents Love Living in Fort Collins
It never hurts to appreciate the little things, so we're looking at why we're grateful for the Choice City. Read on to see 25 reasons why residents love living in Fort Collins.
Best Places to See a Moose Near Fort Collins
According to Reddit users, these are some of the best places to witness a moose near Fort Collins.