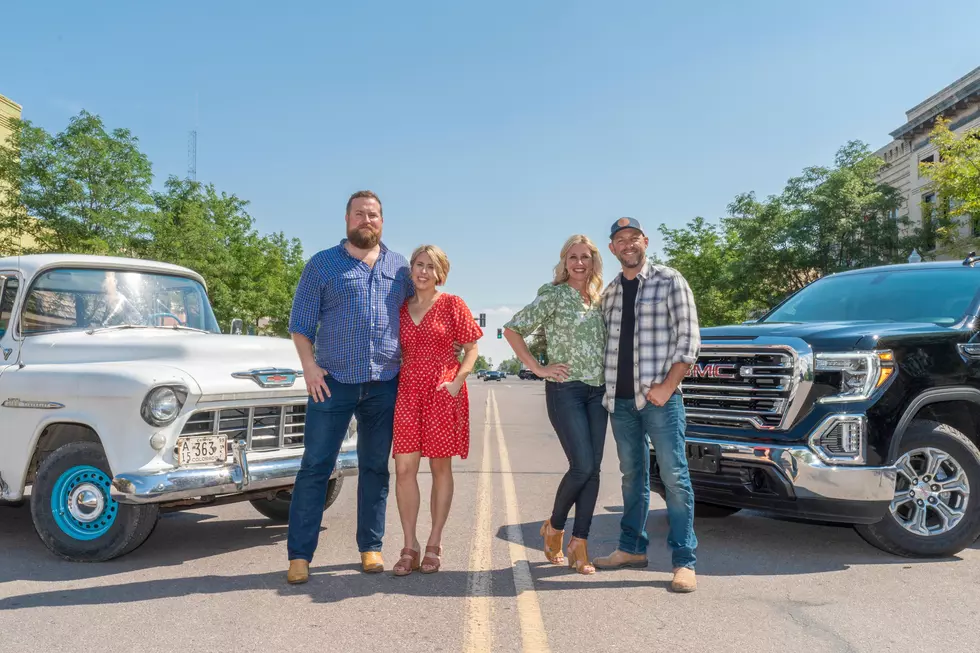 HGTV's Home Town Takeover Has Picked a Colorado Town to Renovate
Credit: HGTV - Home Town Takeover
A show called Home Town Takeover on HGTV will be doing some serious work in one northeast Colorado town. HGTV has announced that season two of Home Town Takeover will take place in Fort Morgan, Colorado.
Ben and Erin Napier from Home Town along with Dave and Jenny Marrs from Fixer to Fabulous are taking on the endeavor in Fort Morgan to revitalize the Colorado town.
Additional HGTV stars and residents will take part in the massive renovation of local homes, businesses, and community spaces. Season one of Home Town Takeover took place in Wetumpka, Alabama, and drew in more than 24 million viewers. Here's just a bit of what the residents of Fort Morgan, Colorado can look forward to:
Now we're doubling down by teaming up the Marrs with the Napiers, who are leading experts on small town revitalizations. We are rallying an army of HGTV stars, neighbors, friends and local leaders whose impact in Fort Morgan will benefit the community for years to come.
Said Jane Latman, President of Home and Food Content, and Streaming in the HGTV announcement.
Over the course of six episodes, the town of Fort Morgan, Colorado will be transformed on Home Town Takeover. The season two premiere featuring the Colorado town is expected to air in early 2023. We can't wait to see the transformation.
Here Is What You Can Buy in Colorado With $1 Billion From Lottery
Would You Move Out of Colorado to Live in This Oklahoma Castle?
Colorado is an expensive place to live. Would you move to an Oklahoma castle?
5 Places to Rent an Exotic Car in Colorado
Looking to rent a Lamborghini or Ferrari? We know just the place.