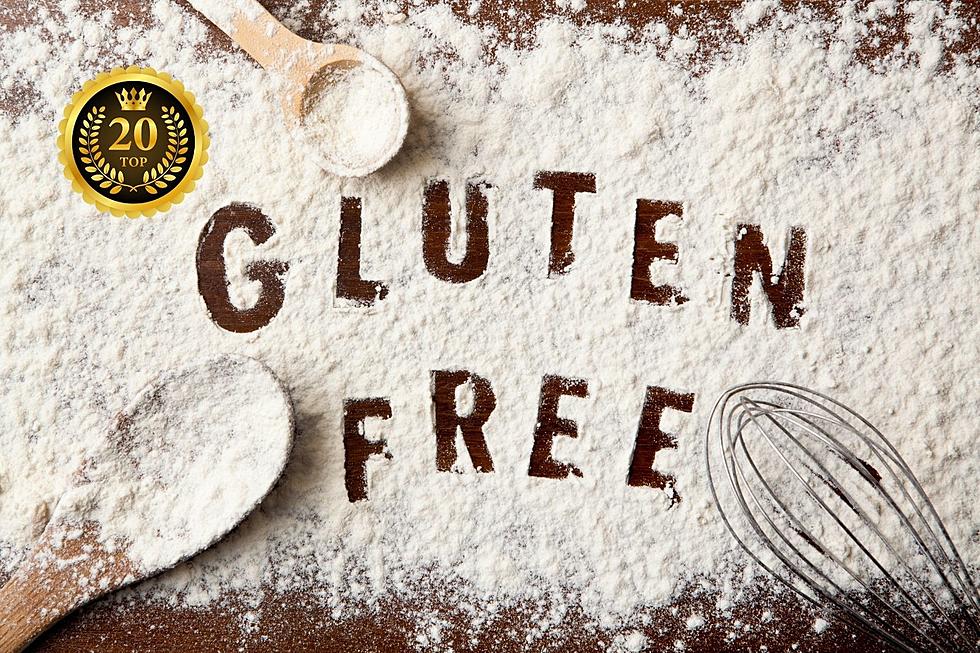 Are You Gluten Free? A Colorado City Is Ranked Top 20 For Best GF Foods
Canva
Being gluten-free can sometimes be stressful when you're trying to eat on the run, but one Colorado city is ranked in the Top 20 for best gluten-free foods in the country, and one Northern Colorado city was ranked in the Top 50.
Colorado City Ranked Top 20 For Best Gluten-Free Foods
I remember when my daughter was about 5 or 6, she was having unexplainable tummy aches late at night. I'd lay in bed with her and pray that whatever was bothering her, not be too serious. After multiple tests and trips to the Doctors office, they narrowed it down to a dairy or gluten issue. We had to then test their theories by eliminating one group, then the other to see if anything changed. What I remember about having to eliminate all gluten from her diet was not only how expensive gluten-free food was, but even with a good friend's help to track stuff down for her, how hard it was to find a decent selection of things for her to eat. The good news is that these days, one of our biggest Colorado cities is ranked Top 20 for best gluten-free foods to help give those with gluten intolerance many great options. A Northern Colorado city was ranked in the Top 50.
Best Colorado Cities For Gluten-Free Foods
To bring awareness to Celiac Disease Awareness Month, our friends at LawnStarter did a study that compared about 200 different cities to help them rank the best and worst cities for gluten-free food, and luckily Colorado landed in their Top 20. In their search, they took into consideration cities with strong demand locally, highly rated gluten-free dining options, supportive communities, and more. After all of that criteria, they found that Denver, Colorado, is the 20th best city for gluten-free food and options. Just down a list a bit further, NoCo's very own Fort Collins lands at number 47. While those are the only two towns in Colorado to be ranked in the Top 100, that's a big deal for our GF friends and family. The top three cities were Miami at three, Sanfrancisco at two, and New York City sits atop of the chain for best cities for gluten-free foods in the entire country.
LOOK: Food history from the year you were born
From product innovations to major recalls,
Stacker
researched what happened in food history every year since 1921, according to news and government sources.
Fast Food Prices Are Going Up in 2022
Below, see which fast food giants are raising their prices in 2022.