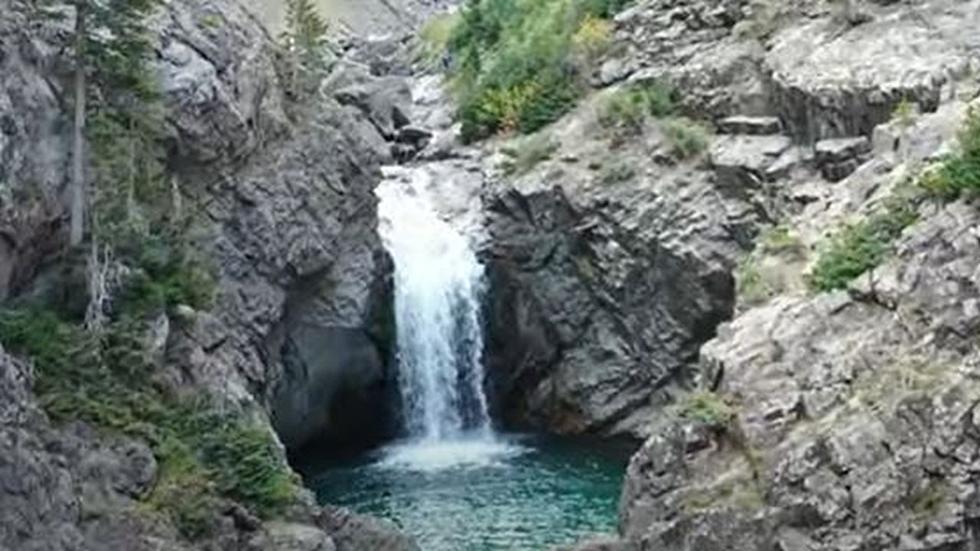 Exotic Colorado: 5 Hidden Summer Swimming Holes
YouTube/Endless Adventures
You don't necessarily think 'exotic' when you think Colorado, but when you check out these tucked-away spots, you might think, 'tropical.'
Most times, when I think of 'adventuring' in Colorado it involves hunting, hiking, skiing, Jeepin', etc. I don't usually jump to 'swimming,' but once you've seen these 'hidden oases'  in our state, you have to check these sites out.
Grab the family or friends, grab your swimming gear, and head out this summer to track down these special locations to enjoy the exotic side of the Centennial State.
DEVIL'S PUNCHBOWL - ASPEN
This one fills up with visitors quickly, so get there early. It's about ten miles outside of Aspen along Highway 82. Many are game to jump off the 25-foot cliff into the water, but that's not mandatory.
GUFFEY GORGE (PARADISE COVE) 
West of Cripple Creek in southern Colorado, West Fourmile Creek feeds this natural beauty. A hot spot for cliff jumpers, Paradise Cove has cliffs as high as 80 feet.
CONUNDRUM HOT SPRINGS - ASPEN VALLEY
Put cliff jumping aside for hiking to relax in these spings in the Aspen Valley. OutThereColorado.com says that the springs can be found after a 9-mile hike in, but clothing is 'optional' once you get there.
BIG DOMINGUEZ CANYON - GRAND JUNCTION
With the Grand Junction area being so beautiful, it makes sense that you'd find a great 'hidden gem' of a swimming hole nearby.
DEVIL'S PUNCHBOWL - MARBLE 
Another of Diablo Dives, you'll find this Devi's Punchbowl along Schofield Pass between Crested Butte and Marble. The road looks a little sketchy, but look at that pool at 8:15.
Sources: OutThereColorado, Travel Channel.
6 'Easiest' 14ers To Hike in Colorado
Inside Fisher's Peak, Colorado's Newest State Park