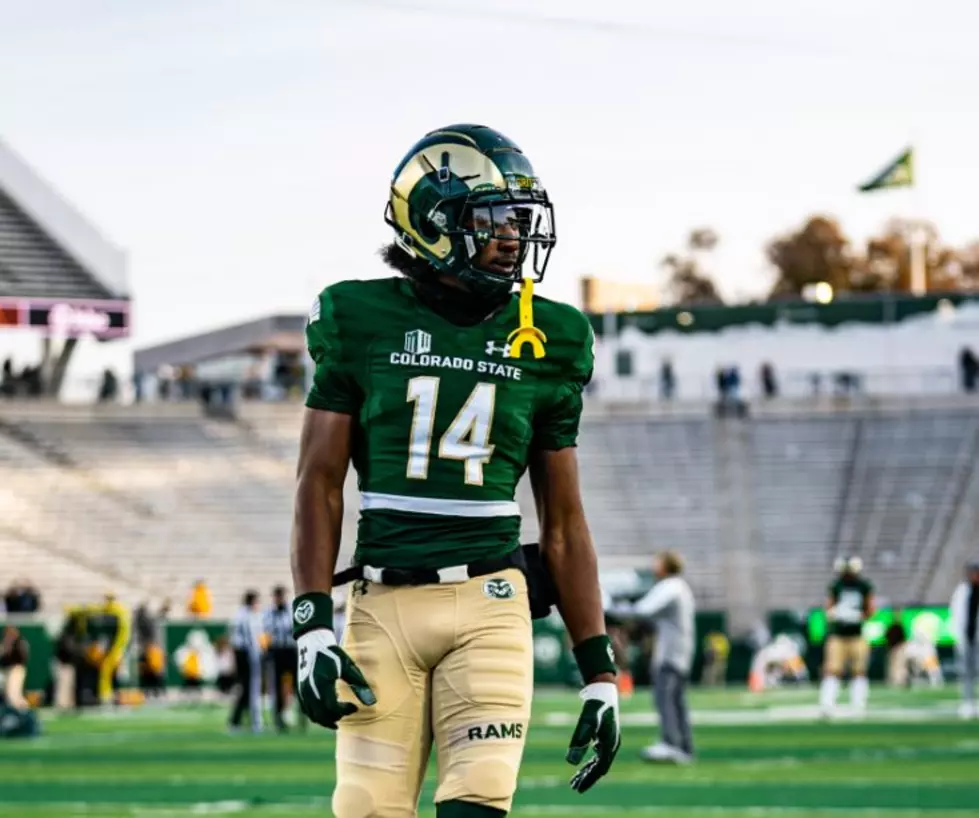 CSU Rams Player Of The Week For Week 10: Tory Horton
Twitter/CSU Rams Football
Football is such a team game and when you lose, there is no individual award that can fix the hurt from losing a game, especially a rivalry game but this is something that we've done all year as we recognize the player who stood out the most in the game, win or lose.
There has been a common theme among this year's Colorado State football season. Nothing and I mean nothing has come easy and wide receiver Tory Horton is a baller.
During week 10's Border War against Wyoming which ended in a disappointing 14-13 loss, there were a few bright spots in an otherwise disappointing evening at Canvas Stadium and once again, that bright spot was wide receiver Tory Horton.
Horton, who is claiming our Player of the Week honor for the 3rd time this season was responsible for the only touchdown of the game for the Rams, an electrifying 1st quarter punt return that went all the way for a touchdown to put the Rams on the board first and early.
In addition to the punt return, he grabbed 8 receptions for 168 yards including this gem he layed out for in the second quarter.
In a season that has seen the offense struggle mightily at times, the two bright spots have been Horton and running back Avery Morrow who also rushed for 104 yards.
Not to be forgotten because they've played some really solid football over the past month or so, the defense held their own and a special honorable mention for Player of the Week goes to linebacker Dequan Jackson who led the team in tackles with 13 including one for a loss.
Anytime you hold a team to 14 points in a game you hope to come out with a victory but unfortunately that wasn't the case on Saturday evening.
The Rams have two games left in the season, this week they travel down to Colorado Springs to take on Air Force before returning home for the season finale against New Mexico for a "Black Friday" matinee.