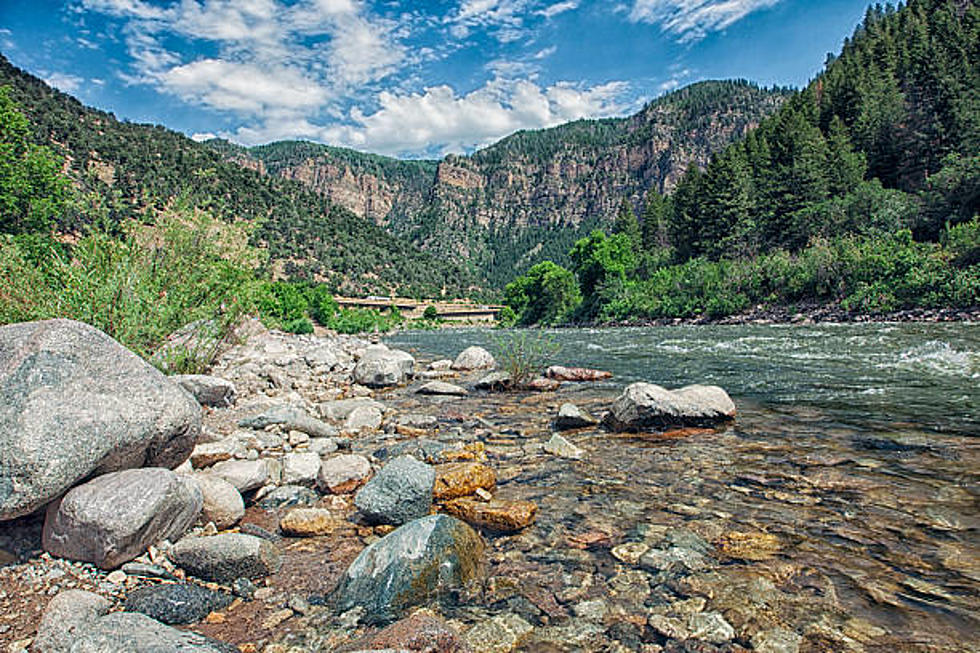 Colorado River Named Most Endangered River In The U.S.
Getty Images
Every year, American Rivers, a nonprofit conversation organization, releases a rankings list of the most endangered rivers in the country; this year, the river that made it all the way to the top of the list is flows right here in the state of Colorado.
According to American Rivers' official 2022 rankings of the top ten most endangered rivers in America, the Colorado River has been named the most endangered river in the U.S.
What makes the Colorado River the most endangered river in the country?
The Colorado River currently provides drinking water for approximately 40 million people, irrigates five million acres of farm and ranch land, and supports a $1.4 trillion economy, according to American Rivers.
Due to ongoing effects of climate change - including but not limited to rising temperatures and drought conditions, combined with outdated river management and overallocation of limited water supplies, the river and what it provides for both humans and our society as a whole is at great risk.
"This is a river in crisis because of climate change," director of the American Rivers Colorado Basin programs Matt Rice said, as reported by CNN.
"This is not the same river it was two years ago, three years ago, or five years ago. We need to learn to live with the river that we have, and we need to implement solutions to allow us to do so."
As per the American Rivers report, the flow of the Colorado River will be reduced by an additional ten to 30 percent by 2050 due to the climate crisis, CNN reported.
Other Rivers That Made The List
Other rivers included on American Rivers' top ten most endangered rivers list include Idaho's Snake River, which originates in Wyoming and runs along the Oregon-Idaho border into Washington State; as well as the Mississippi River, the second-longest river in the U.S. after the Missouri River; and the Los Angeles River, which is currently being threatened by development and pollution.
"The climate crisis is really a water crisis, and ground zero for that crisis is the Colorado River Basin," Rice told CNN.
"We are being pushed in real-time to live with the river we have, to adapt to a hotter, drier reality in the Colorado River."
Inside Fisher's Peak, Colorado's Newest State Park
Buffalo Bill