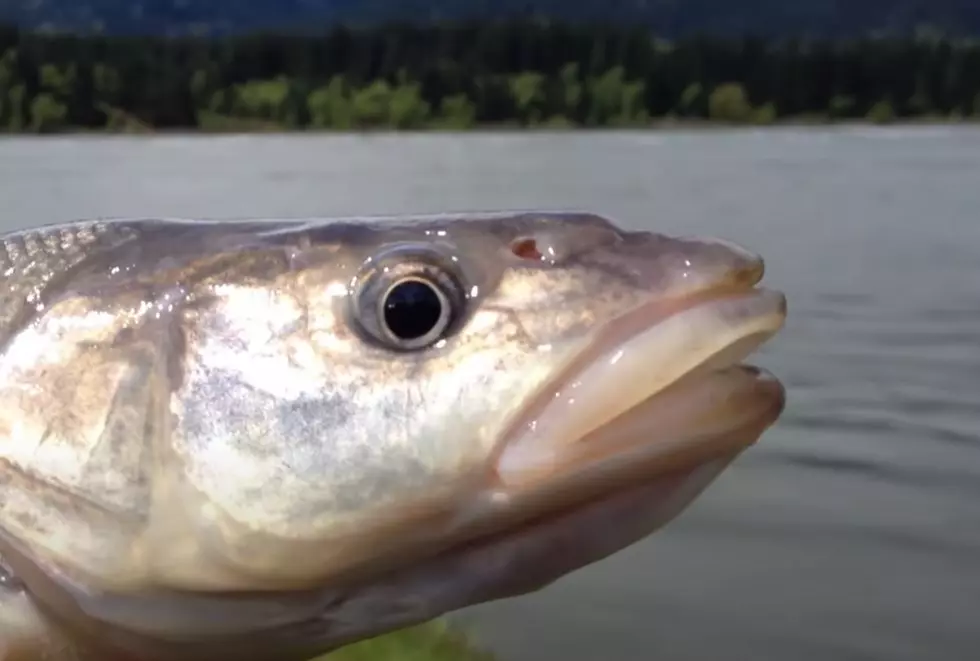 Colorado Racial Slur Fish Renamed To Something More Appropriate
YouTube/Orgfishing43
So apparently, there was a fish that was ruffling some feathers, and now that fish has a new name. Sure, the fish didn't realize it was doing anything wrong because, well, it's a fish, and it was simply doing fish things and just swimming around.
However, Colorado Parks and Wildlife announced recently that the "Colorado Squawfish" is now named the "Colorado Pikeminnow."
There's been a national move lately to eliminate derogatory terms from landmarks and species, and this is just one of them. If you remember just a couple of months ago, there was a decision made to rename Mount Evans, and now it's going to be known as Mt Blue Sky.
RELATED: This Famous Colorado 14'er Is Officially Getting A New Name
Now, back to the fish, the Colorado Pikeminnow is the largest member of the carp family in North America and one of the largest in the world, with some measuring up to 6 feet long and weighing over 100 pounds. Wow.
When I think of a minnow of any sort, I think of a tiny fish, but not so much with this particular breed.
YouTube/Orgfishing43
16 Things A True Coloradan Would Never Do
7 Words to Learn to Sound Like a Colorado Native