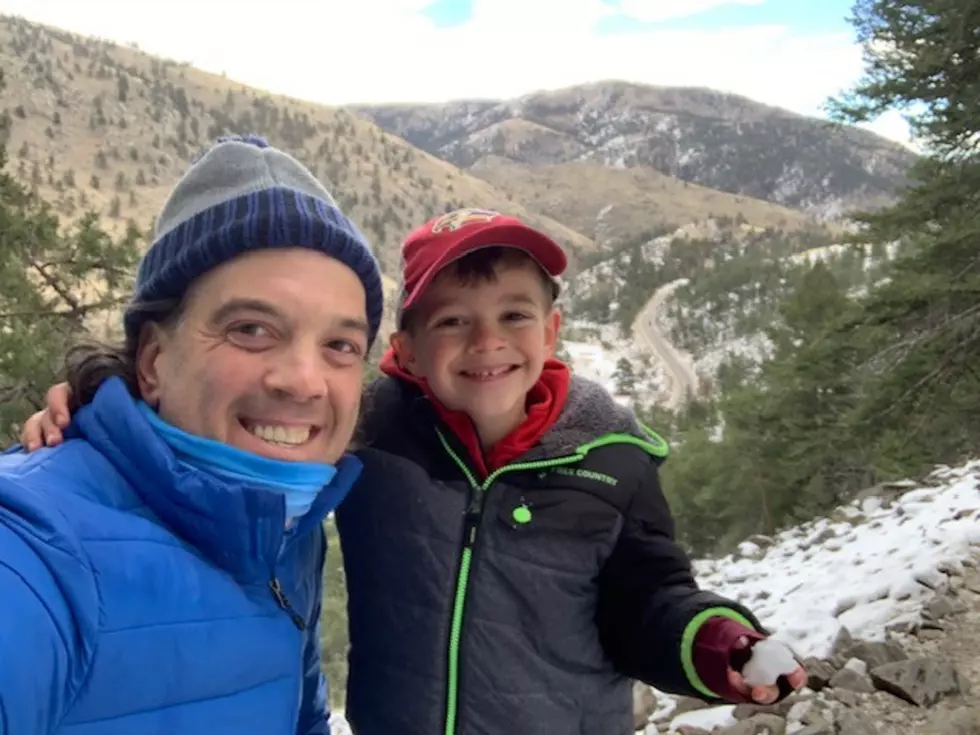 AJ's Outdoor Adventures: Round Mountain
AJ Battalio/TSM
Happy New Year. I couldn't think of a better way to start off the new year and enjoy a beautiful, crisp January afternoon than by taking a breathtaking drive through Thompson River Canyon and enjoying some fresh mountain air.
After spending over two hours trying to put together one of my son's Christmas lego sets...I decided to do something with him that I'm actually good at...hiking. So we gathered up our gear, including his first pair of big boy hiking boots that he is SO proud of, some snacks and set off for our ORIGINAL destination which was Devil's Backbone, but since we pulled up to the gate and found out the trails were closed to do icy and muddy conditions, Dad called an audible and headed West on Highway 34 through Thompson River Canyon.
About 15 minutes or so from the Devil's Backbone parking area, we came to the trailhead for Round Mountain where the parking lot was pretty full. We found a spot, bundled up and hit the trail.
There are a couple of different options, there is a 1 mile nature hike and the route to the top which is 4.75 miles (one way) we decided to take the adventurous route and go as far as we could on the summit route...and I'm glad we did because the views were insanely beautiful.
AJ's Outdoor Adventures. Round Mountain
Enter your number to get our free mobile app
Central City, Colorado