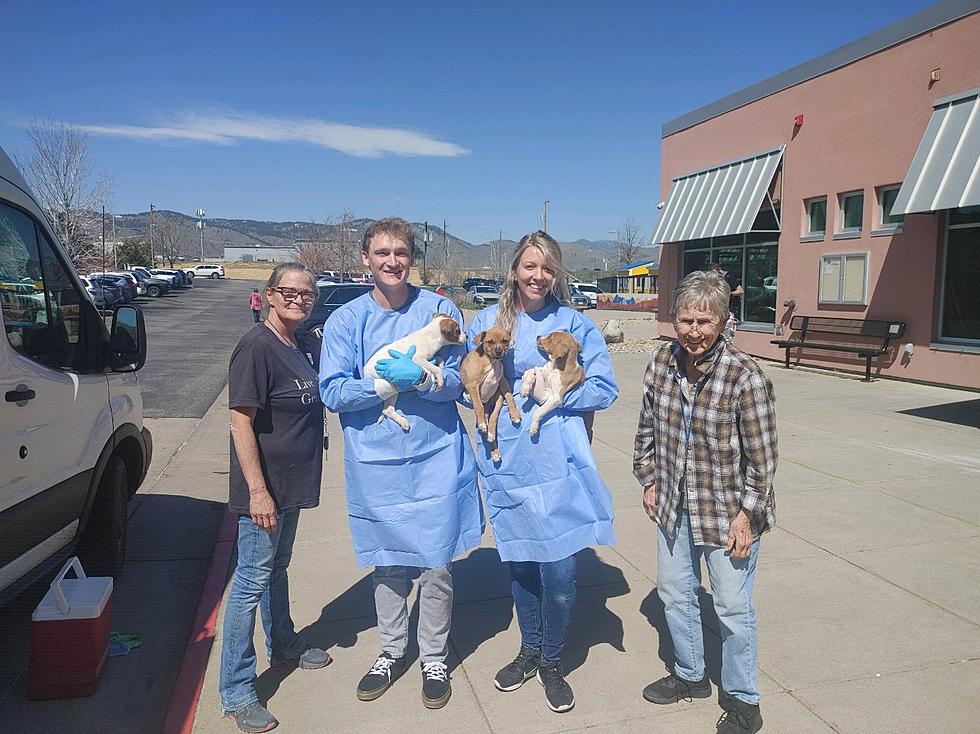 12 Puppies Displaced By Oklahoma Tornado Arrive in Colorado
Foothills Animal Shelter Facebook
A dozen puppies displaced by a tornado in Oklahoma have made it safely to Colorado for a fresh start. The puppies come from SPAR - Saving Pets At Risk when their holding kennels were damaged in the tornado in Pottawatomie County last week.
SPAR - Saving Pets At Risk documented the damage at the kennels from the tornado:
Many of the foster families in the area where the tornado touched down also lost their homes, so Foothills Animal Shelter in Golden, Colorado came to the aid of the puppies to help them start a new life in Colorado.
The 12 Oklahoma puppies arrived at the Foothills Animal Shelter early Sunday morning. The breeds of the puppies include Cane Corso Mastiff, Great Pyrenees, Terrier, and more.
Are These Puppies Available to Adopt?
Yes, they are. The Foothills Animal Shelter has these puppies available to adopt at their Golden location for a $500 fee. However, some of these puppies are on hold as it appears they are pending adoption. If you would like to see the available animals for adoption, visit FoothillsAnimalShelter.org.
What Else Can I Do to Help the Animals at Foothills Animal Shelter?
If you are a pet lover, but cannot care for a pet or already have your fill in your household, no worries. There are still ways to help. You can give the animals at the Foothills Animal Shelter hope by donating. Donations can be made to support SPAR - Saving Pets At Risk or the Foothills Animal Shelter by donating HERE.
Prohibited Plants in Colorado
These 10 Children Have Gone Missing in Colorado in 2023
Can you help find these children that have gone missing in Colorado since the start of 2023?