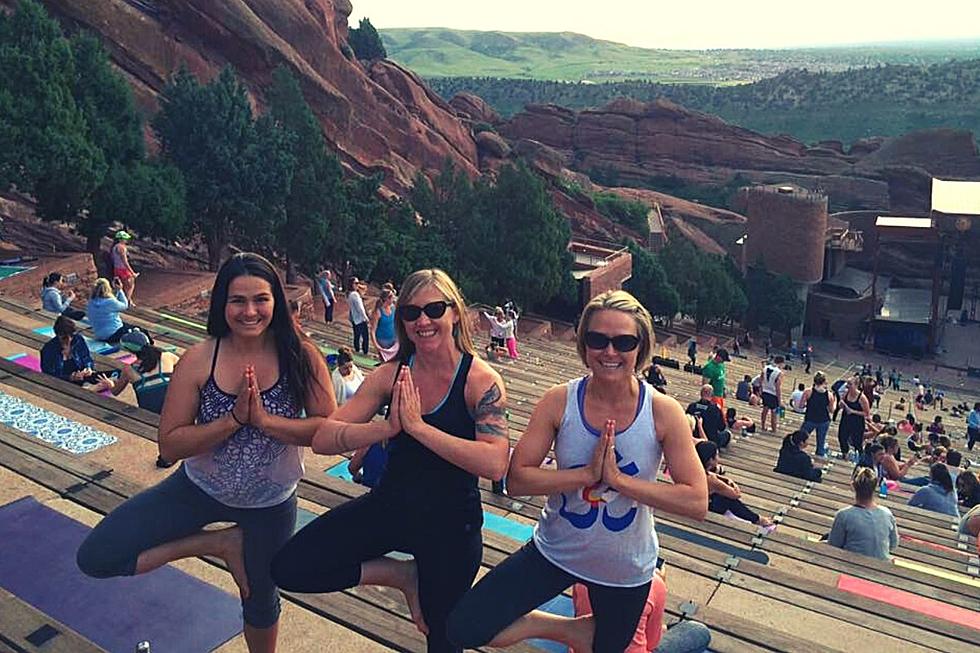 Want to Do Yoga at Red Rocks? Tickets Are on Sale Now
Kama McDonald // TSM
If you've ever wanted to do yoga at a concert venue, now is your chance.
Red Rocks Park and Amphitheatre has announced the 2022 schedule for Yoga on the Rocks, an annual series that allows guests to hone their practice on the bleachers of the famous landmark.
According to a Wednesday (April 20) Instagram post from the venue, this year's run will feature two bilingual events. Read on to see the summer's full schedule:
Yoga on the Rocks 2022 Schedule
Yoga on the Rocks with The River Yoga
Instructor Whitney Maas — Saturday, June 4
Instructor Reneca Ruff — Saturday, June 11
Instructor Christen Bakken — Saturday, June 18
Instructor Danielle Barbeau — Saturday, June 25
Yoga on the Rocks with Buffalo + Sparrow
Instructor Alexis Irias — Saturday, July 9 (bilingual)
Instructor Mona Lisa — Saturday, July 16
Yoga on the Rocks with TruFusion
Instructor Cat Wetenkamp — Saturday, July 23
Instructor Patricia Wetmore — Saturday, July 30
Instructor Chanty Cohen — Saturday, August 6 (bilingual)
Instructor Tawny Becker — Saturday, August 13
Each session costs $17 per person, but attendees do have the option to purchase a five-pack for $80 or a season pass for $150. Season pass holders will receive a free cooler from No Cow, a protein bar company.
Spots do fill up quickly, so don't wait to secure yours. You can purchase your ticket here. Once you do, all you'll need to bring is a water bottle and a yoga mat.
Yoga isn't the only thing happening at Red Rocks this summer — the venue is planning concerts and films too. See the full event schedule here.
11 Essential Things To Know About Concerts At Red Rocks Amphiteatre
Attending a concert at Red Rocks is an awesome experience, but the best way to guarantee a fabulous night out is to go prepared and to know what to expect when you get there. Here are some essential things to know before you go.
Check Out Red Rocks' Secret Tunnel
Beneath Red Rocks Amphitheater is a tunnel filled with autographs of famous musicians.