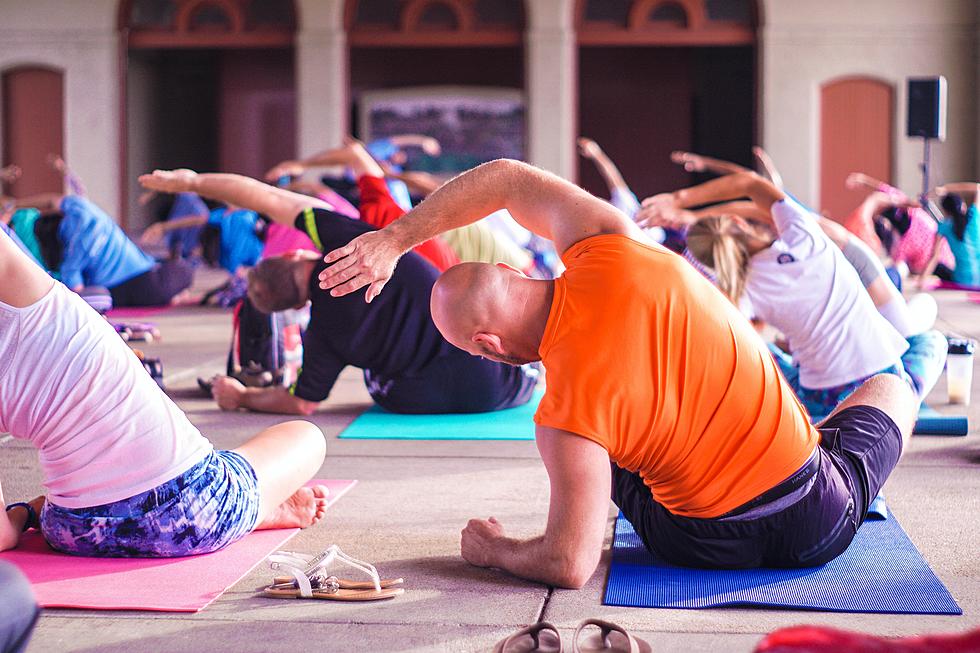 Top-Rated Yoga Studios in Northern Colorado
Anupam Mahapatra/Unsplash
A New Year's resolution for many people is to get back on track when it comes to a healthy exercise routine. Yoga is a great way to get in a workout, while also calming the mind and relaxing the soul at the same time. If you're searching for somewhere to start practicing this form of fitness, these are the top-rated yoga studios in northern Colorado according to Yelp.
Fort Collins
The space at Meraki Yoga Studio is bright, serene, and clean. The location offers all different styles, lengths, and levels of classes, including hot yoga. Forgot your towel or mat? Meraki has you covered with in-studio rentals and always has blocks to lend out free of charge.
Everyone is welcome and accepted at Om Ananda Yoga studio. In addition to yoga postures, the staff at this non-profit studio focuses on meditation and conscious living through their classes. The organization offers a donation-based sliding pay scale, to make the practices available to all people who want to participate.
From beginner basics to advanced asanas, the classes at CorePower range across the board in difficulty and type. The studio teaches its own unique, style of yoga which is a highly physical and incredibly mindful workout. Yogis will love the spacious place, that's inviting and spa-like.
Loveland
Loveland Community Yoga's classes range from hot yoga to restorative, kundalini to vinyasa flow, and everything in between. They even have aerial silk sessions and astrology-based meditations if those are your thing. This staff is all about helping guide guests through a transformative and educational journey.
2. Vitality for Life - Loveland Yoga & Core Fitness
This studio combines the science of strength training and the intuition of yoga into a blend of unique classes that are aimed to improve the body's overall functionality. The courses are offered at three different skill levels, which vary in terms of flexibility and poses for those participating.
Whether you're a newbie or a seasoned yogi, there are classes for everyone at this dynamic health center. Clients say they love the pace at which the classes are taught and also how informative the instructors are.
Greeley/Windsor
This intimate studio in Greeley offers in-person and online classes, for yogis who prefer to practice in the comfort of their own home. Classes range from gentle to physically challenging and drop-ins are always welcome.
2. HOTWORX
Yogis will feel the burn at HOTWORX! The studio combines heat, infrared energy, and exercise into physical, sweat-fused sessions that incorporate various styles of yoga. The hot yoga classes are 30 minutes long.
Located in Windsor, this zen den offers a wide range of pilates and aerial classes that are all about getting the body moving while incorporating mindfulness. The skilled instructors help guests improve balance, strengthen the core and enhance flexibility through a selection of guided practices.
Best Gyms in Fort Collins
Looking for a place to work out? Here are the 5 top rated gyms in Fort Collins.