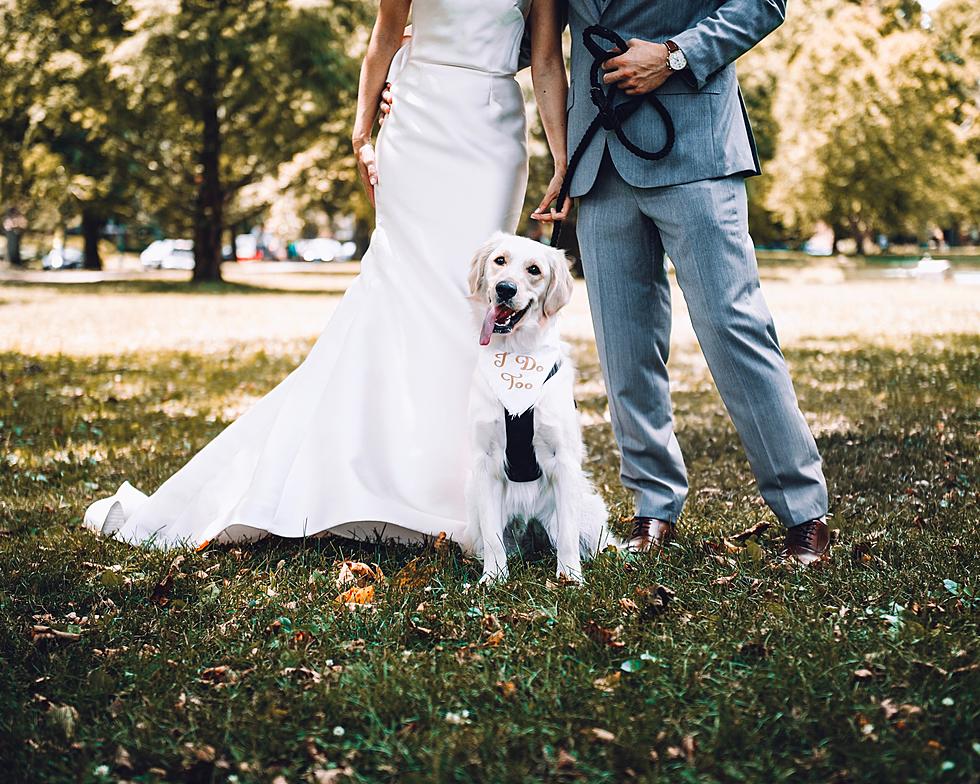 What the Woof? Your Dog Can Be a Marriage Witness in Colorado
Vasylyna Kucherepa/Unsplash
Dogs are beloved members of our families, standing by our sides through thick and thin. People find countless ways to incorporate their canine companions into their daily routines as well as major life events. This even goes as far as having one's dog take part in their wedding - because who wouldn't want their best friend alongside them for such a special occasion?
It's common for romantic partners to have their dog accompany them down the aisle or serve as the trusted ring bearer during their marriage ceremony. And in Colorado, some couples take it a step further than that, by having their pooch act as the official witness while exchanging vows.
It's perfectly legal (and adorable) for dogs to sign marriage licenses with their paws in the Centennial State. That's because Colorado is one of 23 states with a self-solemnizing marriage law, which allows couples to officiate their own weddings or elope without the signature of an officiating party. Colorado law doesn't require couples to have an officiant perform the ceremony, either, meaning a four-legged friend could theoretically fill that role too.
If a couple in Colorado opts to have their dog be the sole witness to their wedded future, they must first apply for a marriage license, which costs $30 from the local county clerk's office. After tying the knot, the license needs to be returned within 35 days, inked with the pup's paw print, which serves as the official signature.
This same rule applies to cats, birds, and even bunnies, should a couple wish to have one of these animals act as a witness at their wedding in place of a human.
However, it should be noted that some municipalities in Colorado may have different rules. Couples wanting their dog to participate in their wedding in this way should double-check with the county clerk's office when applying for a license to make sure they are able to do so.
Dog-Friendly Breweries in Fort Collins
These Fort Collins breweries allow guests to bring their dogs along.