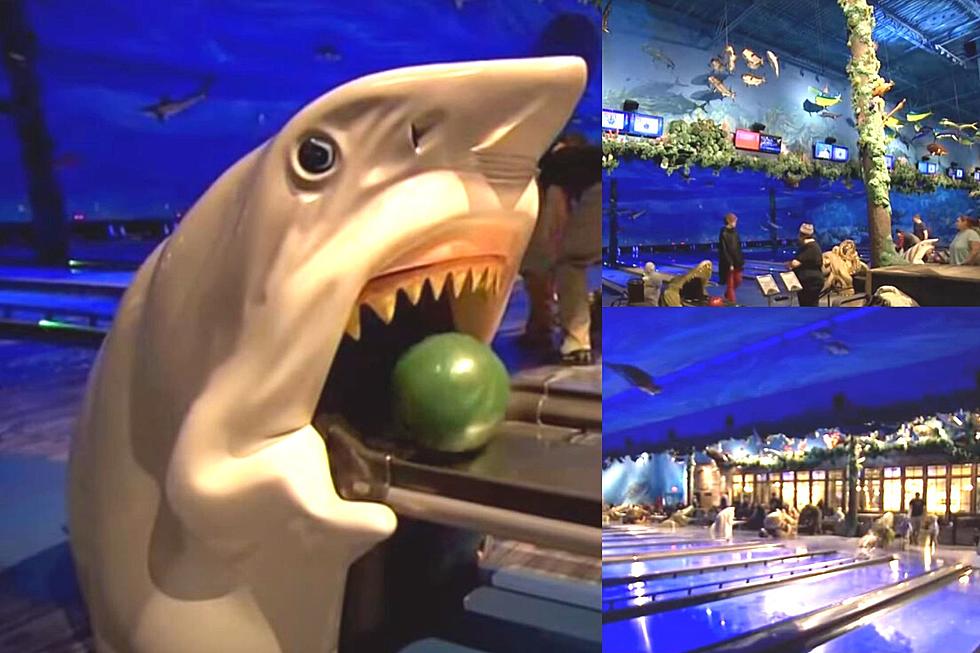 There was a Time when You Could Bowl with Sharks in Colorado
KING 5 Seattle via YouTube
Unfortunately, over the last few years, it's been rather difficult to keep up with all of the businesses in Colorado that have been forced to close their doors for good. The pandemic certainly hit a lot of establishments hard and consequently, we've lost numerous beloved businesses across our state and beyond.
One business that seemed to have disappeared into thin air within the last few years was not only fun but also one of the most unique bowling alleys our state has ever seen.
Keep scrolling to learn about the now-closed Uncle Buck's Fish Bowl and Grill and check out just how cool of a place it was.
Colorado's Now-Closed Underwater Bowling Alley
While, according to websites like Google and Yelp, Colorado's old Uncle Buck's Fish Bowl and Grill is permanently closed, it does appear that there are other locations around the country that are still in business.
Our state's Uncle Buck's was located at 13012 Bass Pro Dr, Colorado Springs, CO 80921, in the same building as Bass Pro Shop.
Walking into the bowling alley was quite literally like walking into an episode of Spongebob Squarepants with countless sea creatures adorning the walls and nearly every other square foot of the bowling alley.
No matter where you'd look you'd see fish, sharks, alligators, octopi, and all kinds of other marine life. In fact, the aforementioned sharks, octopi, and alligators were also kind enough to "vomit" your bowling ball back to you after your turn.
It's unfortunate that the Colorado location has closed, but you can see what it was like by taking a look around another Uncle Buck's Fish Bowl and Grill here:
There was a Time when You Could Bowl with Sharks in Colorado
Although it's permanently closed now, Colorado's Uncle Buck's Fish Bowl and Grill was a remarkable place where it felt like you were bowling underwater.
12 Unique Hidden Gems in Colorado You Can Visit
Take virtual tours of 12 extremely unique stores, museums, and other places in Colorado that you can visit.
12 Abandoned Colorado Landmarks that Look Much Different Now
WARNING: Under no circumstances should you enter this property. By doing so you risk bodily harm and/or prosecution for trespassing on private property.
These places in Colorado now look much different than they did prior to being abandoned.