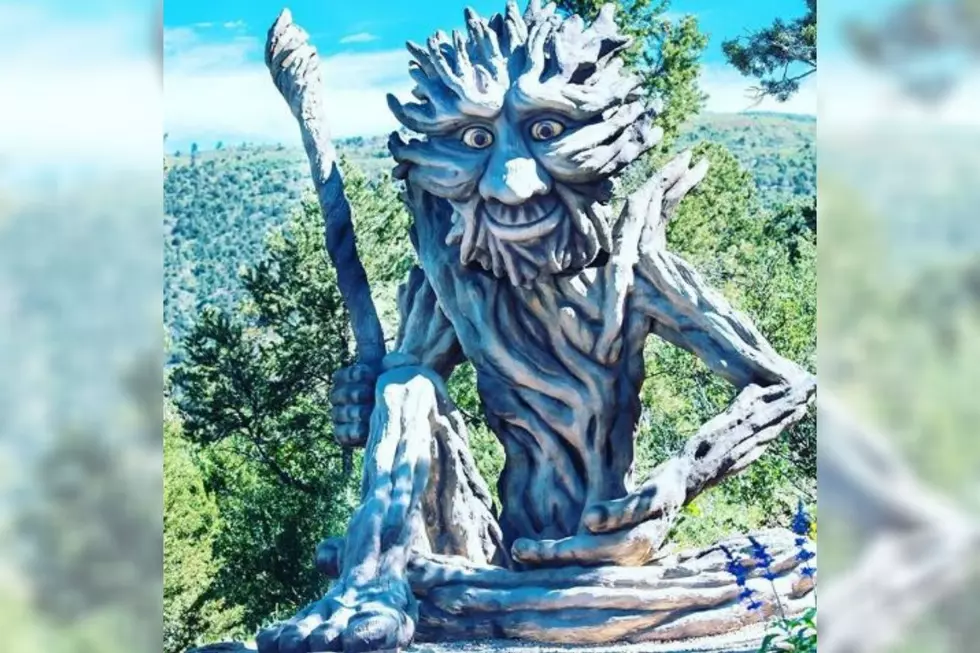 Trolls of Colorado: There's a New Troll in Glenwood Springs
Glenwood Caverns via Instagram
There are trolls protecting Colorado, like the one in Breckenridge and now there's one in Glenwood Springs. Meet Halvor Flowstone, the new troll in Glenwood.
Isak Heartstone is a troll that lives in Breckenridge. Isak is a 15-foot wooden troll who now has a new troll friend. A new troll has come to Glenwood Springs, and his name is Halvor Flowstone.
Enter your number to get our free mobile app
Glenwood Caverns Adventure Park recently announced the addition of 14-foot troll Halvor Flowstone - Protector of the Cave. Halvor means defender of the rock and Flowstone is a cave formation that looks like melted cake icing or a froze waterfall, according to Glenwood Caverns.
Halvor Flowstone has come out of his cave to protect Glenwood Springs, According to Glenwood Caverns, legends say that the wooden troll lived 150 feet underground inside of Glenwood Cavern with his parents until he's old enough to guard the treasures on his own.
Glenwood Caverns Adventure Park says that the new troll is on the Iron Mountain Trail waiting to make some new friends. Although he's seated, ready for kids to climb all over him and take a picture with him, Glenwood Caverns asks that you 'please do not climb on his arms, back, shoulders, or head as he may get damaged.'
We love seeing cool works of art here in Colorado and we love that the new troll is here to protect Glenwood Springs and make some new friends.