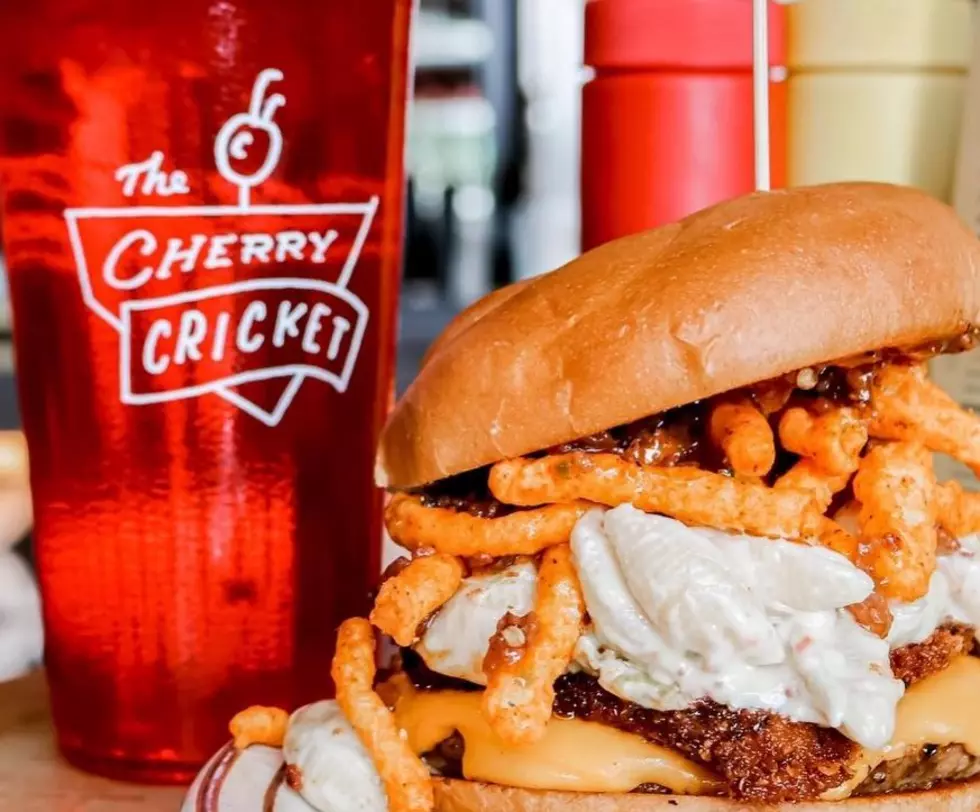 Trip Advisor Says This Is The Best Burger In Colorado
Instagram/Cherry Cricket
I usually don't like to say something is "the best" unless I try it for myself and let my taste buds decide for themselves. But it's always cool to get recommendations and honestly, Trip Advisor's previous record of this sort of stuff has been pretty solid, so let's go with it.
In fact, I'm already planning on checking this place out because there aren't too many things in this world better than a mouth-watering, delicious burger, and apparently, the best one in the state is a short drive from us in Northern Colorado.
According to Trip Advisor, the best burger in Colorado is at the Cherry Cricket on Blake Street in Downtown Denver just down from Coors Field.
Nice, convenient location, especially if you're heading to or from a Rockies game. First off, their resume is pretty darn good and filled with awards won just in 2021:
Voted Top of the Town Reader's Choice and People's Choice in Denver's Burger Battle.
Next, I went to Instagram to see for myself what these much-talked-about burgers looked like, and all I can say is...I'm sold. Now it's just about getting there and sinking my teeth into one of these bad boys.
In addition to the mouth-watering burgers, the most impressive part of the Cherry Cricket is the massive amount of toppings you can get on your burger, 39 of them to be exact. 
Not feeling like a burger? No problem. They have tacos, soups, salads, sandwiches, milkshakes, and more.
30 Restaurants That Fort Collins Misses the Most
The Top Seafood Restaurants in Fort Collins, Loveland, and Greeley
When you're in the mood for seafood, these are the best places to go in Northern Colorado, according to TripAdvisor.