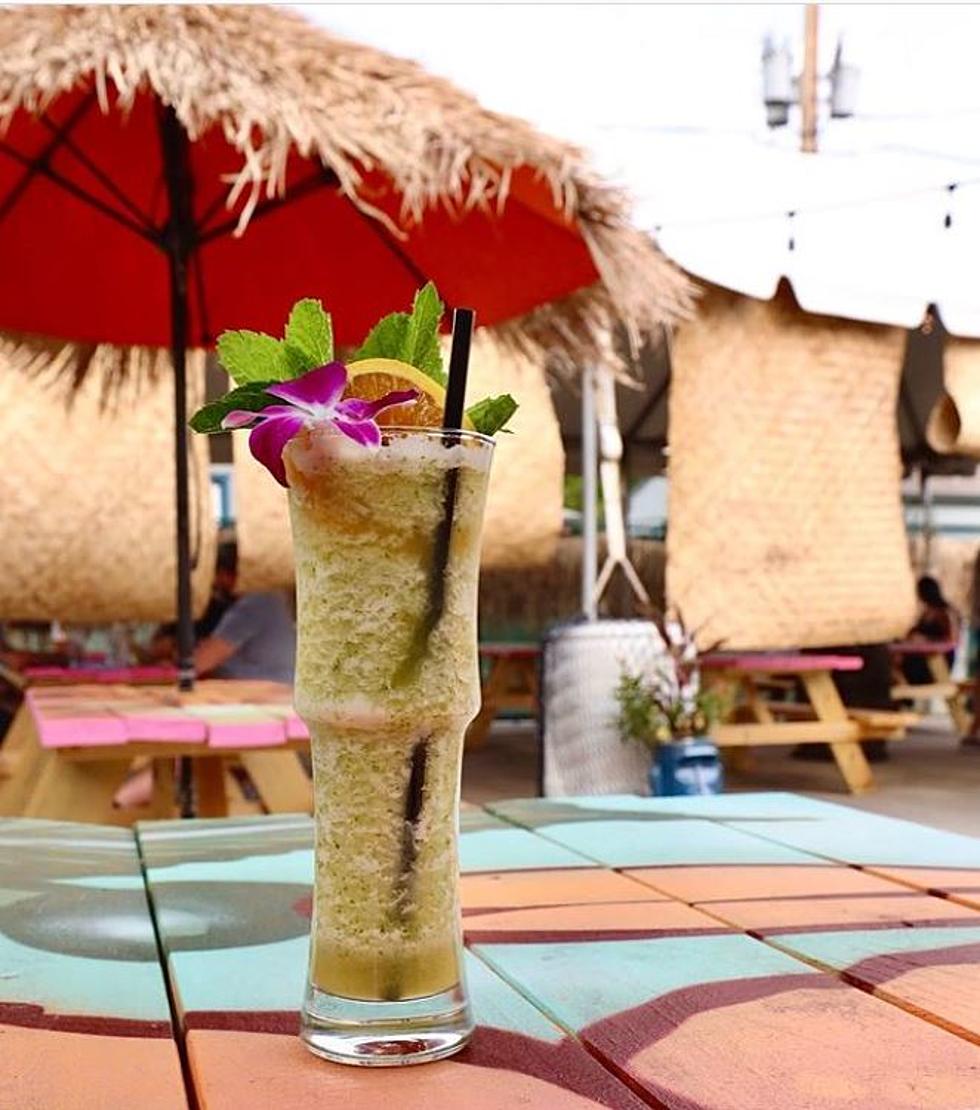 Transport to the Tropics Courtesy of these Colorado Businesses
@adriftdenver/Instagram
Colorado may be a landlocked state, but there are still plenty of places within its four corners that provide a tropical escape.
So put on your shades and floral shirts and experience total island vibes with the help of these Colorado establishments.
Tiki Pontoon at Trail Ridge Marina
Complete with a parrot, palm tree, lawn chairs, and grass skirt, the tiki bar pontoon boat transports riders to the Hawaiian islands, without ever leaving Colorado. Guests will feel like they're in paradise, as they cruise around Grand Lake for the day.
Adrift Tiki Bar
Adrift Tiki Bar brings the relaxing, tropical vibes to Denver's bustling city. Their island-inspired craft cocktails paired with Polynesian/Caribbean cuisine make this place Colorado's ultimate urban oasis.
Pug Ryan's Lakeside Tiki Bar
Named after the former notorious outlaw Pug Ryan, this lakeside brewery/restaurant is now famous for being the highest tiki bar in the United States. Situated at 9,000+ feet in sunny Dillon, Colorado, Pug Ryan's is a seasonal paradise for people in the Rocky Mountains. It's typically open from mid-May through mid-September.
Ohana Room Denver
Ohana Room is a funky, tropical getaway tucked away in the artsy RiNo neighborhood of Denver. The owners of this establishment have worked hard to recreate authentic Caribbean recipes while adding their own creative twist to things. A few of these drinks, and you'll definitely be on a beach somewhere.
Tiki on Main Street
Tiki on Main Street is an outdoor escape in Louisville, Colorado. Complete with live music, real sand, swinging bar stools, parrots, pirates, and palm trees, this place would give any Hawaiian tiki bar a run for their money. The lively seasonal space is open from May through August.
Star Bar Denver
Located in the heart of downtown Denver, Star Bar offers a slightly different take on the typical tiki bar. If dinosaurs invaded a beach and threw their own party, is the vibe Star Bar gives off, but despite its uniqueness, it's still packed with a tropical flair.
The Electric Cure
The Electric Cure is an extra special rum bar located in Edgewater, Colorado. Like Star Bar, this place is not your average tiki bar, but with drinks like the Rocky Mountain Flamingo and the Madam Lizard, you'll feel like you're sitting beachside for sure. During Halloween, the space transforms into the little tiki bar of horrors, with killer seasonal drinks that still have a taste of the tropics to them...Piña Ghoulada anyone?
Castaways Cove Restaurant and Tiki Bar
There aren't many places where tiki bars and feet of snow collide, but at Castaways Cove in Breckenridge, guests can definitely experience this crazy combo. The menu is filled with excellent seafood options, plus Hawaiian-style sandwiches and lots of tropical-themed beverages.
Jungle

Jungle is downtown Boulder's take on the relaxing tropics. Tucked off the city's popular Pearl Street, Jungle's colorful menu is lined with exotic craft drinks cocktails, rum galore, and Caribbean favorites including the crabby patty and plantain fritters.
14 Lakes Perfect for Paddling in Colorado
Grab the kayaks, paddleboats, or canoes, and hit up these Colorado lakes for fun in the sun!