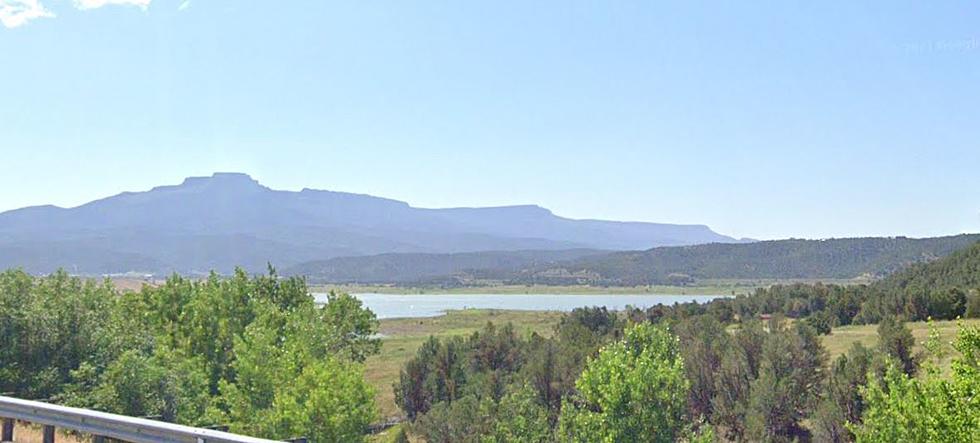 This Colorado Trail Takes Hikers To Evidence of an Asteroid
Google Maps
Colorado has many hikes that lead to rewarding destinations. From stunning views and crystal clear alpine lakes to historic homesteads and other interesting proof of the Centennial State's past, there's no shortage of incredible trails to explore.
One of Colorado's most unique hikes can be found inside Trinidad Lake State Park. The Trinidad K-T Boundary Natural Area is located within the park, and it's here that visitors are led to an incredibly important geological feature.
This historic southeastern Colorado site features significant evidence of an asteroid impact that scientists believe led to the mass extinction of non-avian dinosaurs and other life forms at the end of the Cretaceous period. This is believed to have taken place approximately 66 million years ago and was considered to be the fifth extinction event the planet has experienced. It's said that the asteroid put a hole in the ground more than 20 miles deep and more than 60 miles wide. The impact also sent waves of radioactive dust across the earth, which blocked the sunlight and inhibited photosynthesis.
On a vista of claystone, exposure of the Cretaceous-Paleogene boundary (formerly known as the Cretaceous-Tertiary, K-T) can still be observed.
The K-T boundary is a thin layer of ash that can be seen on a rock outcropping at the southern end of Trinidad Lake State Park. Visitors can view the K-T boundary via the Long's Canyon trail. The easy hike is 3/4-mile in length along a one-way trail.
Researchers have been studying the layered Las Animas County formation for years, learning so much about prehistoric life before, during, and after the asteroid impact. The thick rock is rich with iridium and packed with fossils from eons ago.
A State Parks Pass is required to enter Trinidad Lake State Park. The park is situated along Highway 12, just west of town. Follow signs to "Long's Canyon Viewing Area" to hike to the K-T Boundary.
The Most Haunted Hikes In Colorado You've Already Visited
A number of popular hikes in Colorado carry with them a secret history. While not commonly known in most cases, hikers have reported ghostly apparitions, disembodied voices, sudden drops in temperature, and "strange energy" at these Colorado locations. Chances are you've probably already been to a few if not all of these Colorado trails.
10 Colorado Hikes with Beautiful Views that Anyone Can Do
Colorado is loaded with trails that are fun for the whole family. Take a look at 10 hikes anyone can enjoy this summer, each with beautiful views and easy-to-follow routes. At under five miles, these routes won't take all day, and they won't require someone to carry you back to your car.
5 Hikes that are Perfect for Colorado History Buffs
These five hikes are perfect for anyone interested in Colorado history. Although they are all different, the trails all lead to a piece of the Centennial State's past.