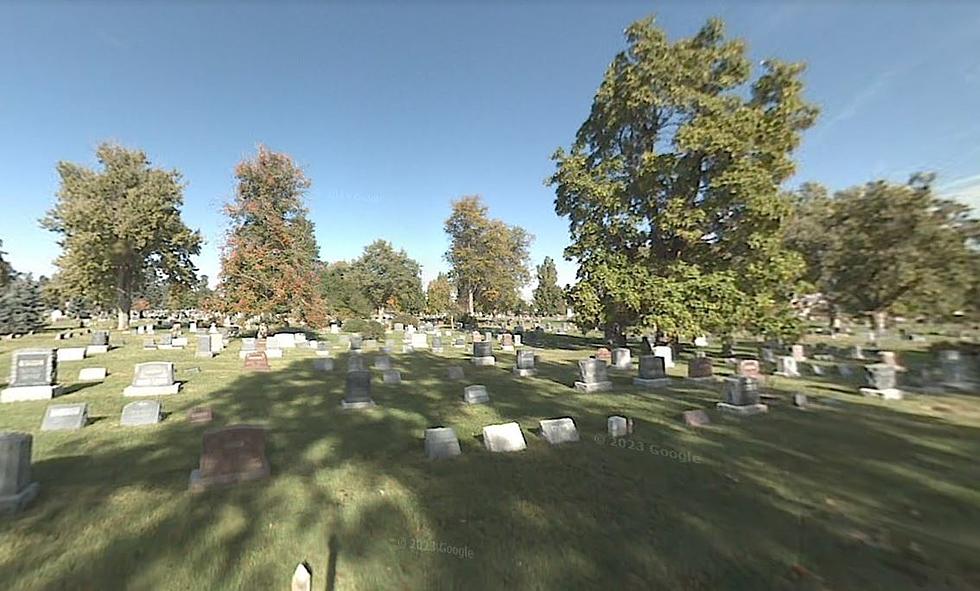 This Colorado Cemetery is Now a Designated Wildlife Habitat
Google Maps
Colorado's second oldest cemetery is located at 430 South Quebec Street in Denver. Fairmount Cemetery was established in 1890 and its two original buildings are now recognized as historic landmarks.
The scenic cemetery was also recently certified as a designated wildlife habitat by the National Wildlife Federation.
Going for a graveyard jaunt might haunt some people, but for those who aren't creeped out, it can actually be a peaceful way to spend the day - especially if it's at Fairmount.
RELATED: Take a Stroll Through These Three Historic Colorado Cemeteries
The lush and beautiful 28-acre grounds act as an oasis in the heart of the city. Several historic Denver landmarks and the largest stained glass collection in Colorado can be found here. With one of the largest collections of Old Garden Roses in North America, Fairmount boasts at least 300 antique rose bushes and almost 60 different varieties. A majority of the roses in the cemetery's extensive arboretum are over a century old.
A native plant section is stocked with bugs that eat any invasive species that encroach into the garden.
Furthermore, the sprawling property is home to deer, coyotes, rabbits, squirrels, and birds galore. To honor their presence, a state-designated wildlife viewing area has been put into place. Locals love coming here to observe these incredible animals in a serene site. Staff members go above and beyond to protect the wildlife that resides on the resting grounds.
Another way the Colorado cemetery cares for animals? Fairmount Family Pet Loss Care has started to offer individual, "boutique" pet cremation services. In the near future, they will also have a special pet burial site on the property too.
Colorado's Mount Vernon Cemetery Has Two Graves + Tons of History
Colorado's Mount Vernon Cemetery has only two marked graves, and while small and off the beaten path, is a significant part of the state's history.