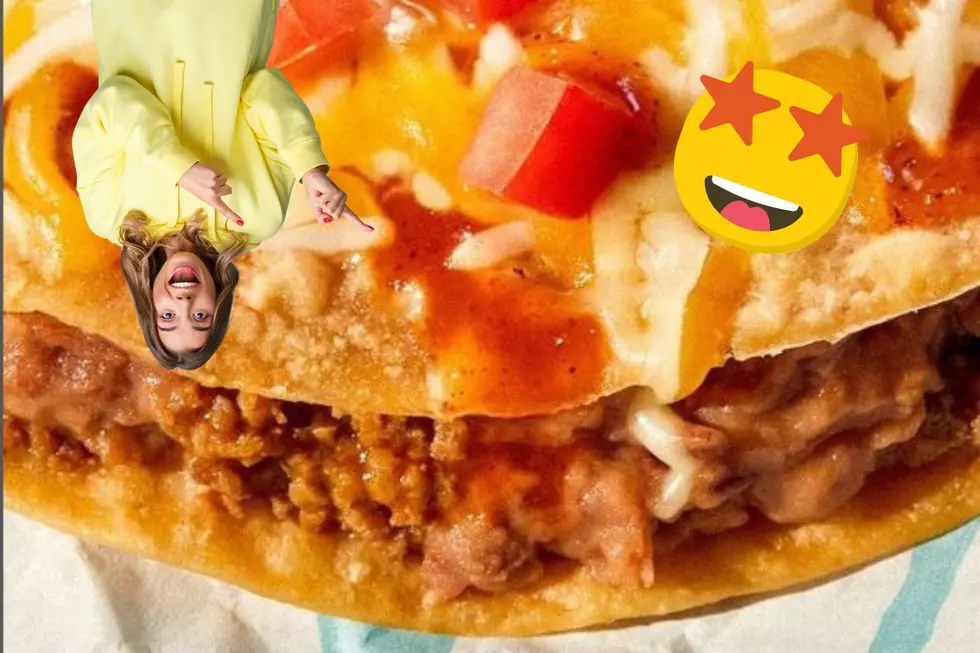 The Mexican Pizza Is Back For Good At Colorado Taco Bell's This Week
Taco Bell IG Screenshot / Canva
We were teased in Colorado earlier this year by the taco giant when the Mexican Pizza was back for what seemed like 5 days... Well, Taco Bell says it's back, for good, starting this week.
Colorado Taco Bell's Bring Back The Mexican Pizza For Good
A lot of loyal Colorado Taco Bell customers felt pretty disappointed when Taco Bell pulled their longtime favorite, Mexican Pizza, off of the menu in September of 2020 in favor of using more sustainable packaging. I've seen people get mad over interesting things over the years but the sheer outrage that the discontinuing of this Taco Bell staple sent some people spinning out of control. If that was you, you were excited when Taco Bell listened, and brought the Mexican Pizza back. Only to be sad mere weeks later when it disappeared again... They blamed it on not being prepared for the demand when it returned which led to sell-outs across the entire country. Now, more prepared, they are seemingly prepared to make this return way more permanent.
When Are Mexican Pizza's Coming Back To Colorado?
This Taco Bell favorite will be making it's return all across Colorado Taco Bell locations beginning this Thursday, September, 15th. Although, if you're a Taco Bell Rewards member through their app, you're able to snag one of these tasty entrees today. My wife is a big Mexican Pizza fan, I however haven't even been a huge fan. I would LOVE if the Taco Bell genius' would bring back the tostada though.. You've already got the tostada shells for the crunch wraps and now the box for the Mexican Pizza is back, so what's the hold up?
Will you be partaking in the return of this Taco Bell favorite this week?
This Awesome Colorado Hidden Gem Donut Shop Is "Off The Hook"
Ever heard of Landline Doughnuts? This cool, locally owned hidden gem donut shop in Longmont, Colorado was a real treat to find! An extremely cool vintage vibe, full of tasty treats, and vintage "landline" phones all over the shop. And yes, they work.
These 11 Colorado Restaurants Featured on National Food TV Shows Have Sadly Closed
These Colorado restaurants once rose to fame as part of national broadcasts on the Food Network. Sadly, they are no longer in business. Scroll through the photos below to see these long-lost favorite places in the Centennial State.