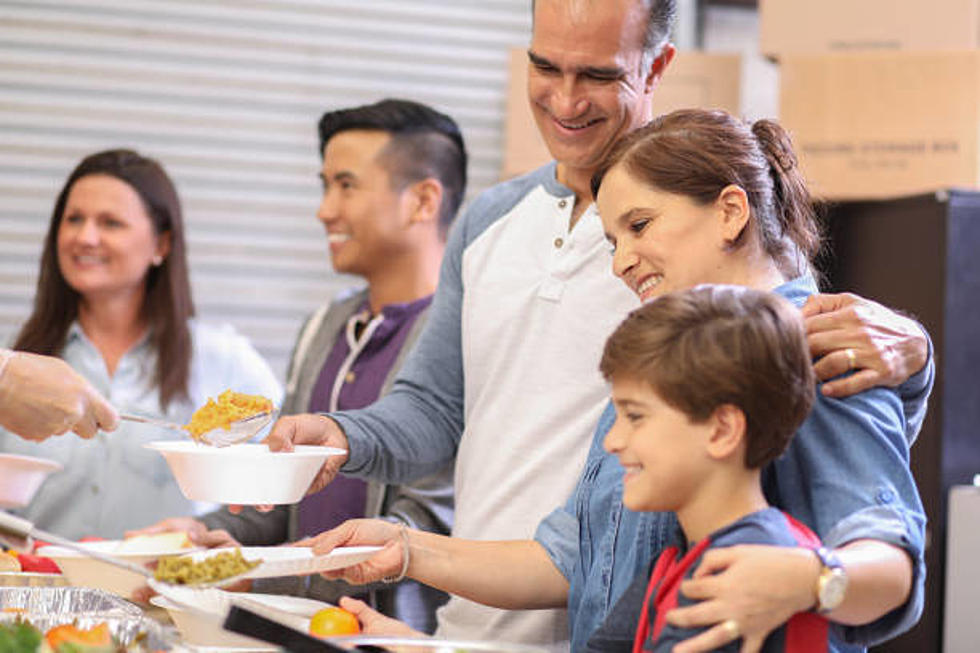 ThankFULL: This Loveland Restaurant's Dishing Out Free Turkey Day Meals
Getty Images
Thousands of Northern Coloradans will be celebrating Thanksgiving with a special-made feast thanks to the selfless, kind act of one Loveland restaurant.
For its second year, Betta Gumbo is closing shop and temporarily stepping away from its traditional Cajun-inspired menu to whip up and give out thousands of traditional Thanksgiving meals.
According to the Loveland Reporter-Herald, the idea to give away free holiday meals in the local community first came to be during the COVID-19 pandemic; in 2020, Betta Gumbo teamed up with Citipointe Church in Loveland to help fund a project to feed those in need during the pandemic.
Last year, the restaurant initially had plans to give out a maximum of 2,000 Thanksgiving meals; by the end of the day, however, Betta Gumbo owner, Clay Caldwell said they had surpassed that number - Betta Gumbo wound up giving away 2,300 meals to those in need last Thanksgiving, according to Caldwell. 
"I was raised to always give back, even when times are hard for you. You are treating people how you would want them to treat you. It is humbling to know you have made a difference in someone's life in this magnitude.", Caldwell said following last year's partnership with Citipointe Church.
This year, Caldwell along with the entire Betta Gumbo crew have their sights set on giving away around 1,700 meals to those in our local community.
"We don't prequalify," Caldwell said. "It doesn't matter what you are driving; if you feel like you need to be there, we will serve you."
In 2020, the restaurant gave away meals through an online sign-up process which Caldwell says they'll be doing away with this time around; rather, the restaurant will give out meals on a first-come-first-serve basis - no questions asked.
"The thought of someone in America, as blessed as we are, (being) food challenged is incomprehensible to me. I cannot imagine someone not having food or they have to cut something else out to have a decent holiday meal. I refuse to allow that to happen in my little world."
The special employees and volunteers working at Betta Gumbo will begin handing out meals this Thanksgiving Eve (Nov. 24) at 10 a.m.
Meals will be handed out along the north end of the Betta Gumbo building, located at 277 N. Lincoln Ave. in Loveland.
The crew will be handing out meals until 4 p.m. unless they are completely out of food before then.
TripAdvisor's Top 10 Rated Restaurants In Loveland
The Foundry in Loveland: Now & Then