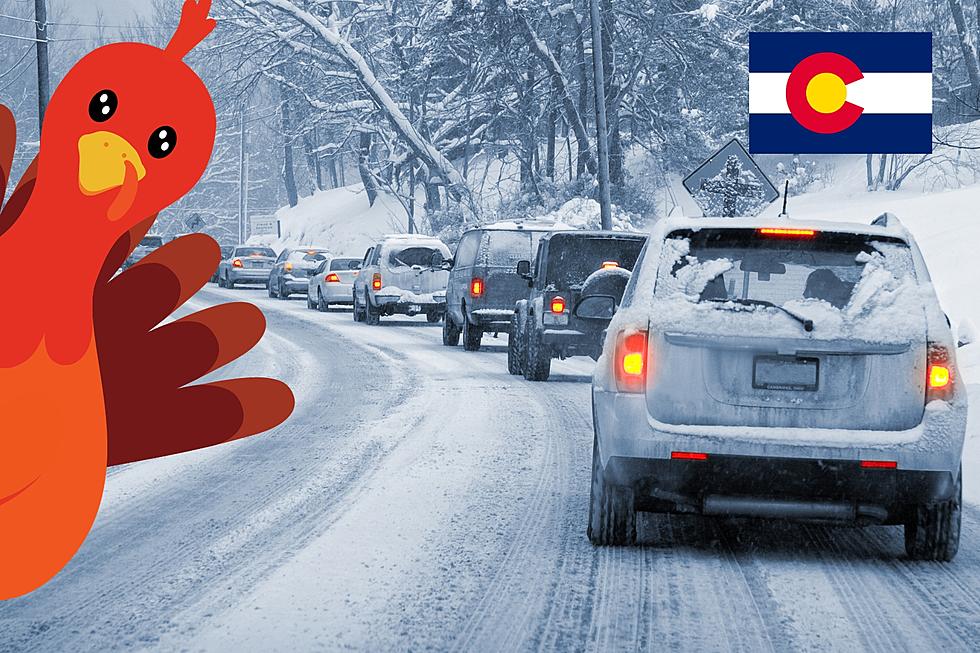 Will It Snow on Thanksgiving in Northern Colorado This Year?
Canva
Like many people in Colorado, I am not a big fan of driving in the snow. My anxiety about driving in the snow is not because of my driving skills, but it is because I do not trust other drivers.
It is honestly shocking to me how stupid people drive in the snow. Here is some quick advice: give yourself space, take your time, and do not take any unnecessary risks.
All Wheel Drive Vs. Front Wheel Drive
I constantly hear the debate about whether or not drivers in Colorado should purchase a vehicle with all-wheel drive or if a vehicle with front or rear-wheel drive will suffice.
I drive a front-wheel-drive sedan and I get around just fine. The most important thing to consider is tires. Make sure to have either all-season tires or snow tires if you are concerned.
If you have a rear-wheel drive make sure to have a lot of weight in the back.
Here are some rankings from a Coloradan.
4WD/AWD with snow tires

FWD with snow tires

4WD/AWD with all-season tires

FWD with all-season tires

In that order. - u/StrategicCarry
RELATED:  Colorado Roads to See the Busiest Thanksgiving in 20 Years
Should We Prepare For Snow Soon?
Thankfully, it looks like we are going to dodge snow this Thanksgiving. Looking at the forecast it will be too warm for there to be any snow during Thanksgiving this year.
If you were looking forward to your annual football game against your family and friends to be in the snow this year, you are out of luck. If you are like me and want to avoid driving in the snow, you are in luck.
At the time of writing this, the weather in Northern Colorado on Thanksgiving will have a high of 48° with rain.
Make sure to download our app for up-to-date weather alerts, notifications, and updates.
RANKED: Thanksgiving Side Dishes Coloradans Hate the Most
We asked you on Facebook what your least favorite side dish was. Here are the top ten most common answers.
Gallery Credit: Tanner Chambers
LOOK: The First Snowstorm of 2023-2024 Comes to Northern Colorado
We asked to see your view of the first snowstorm of the season on Facebook. Here are the sights and views of Northern Colorado.
Gallery Credit: Tanner Chambers