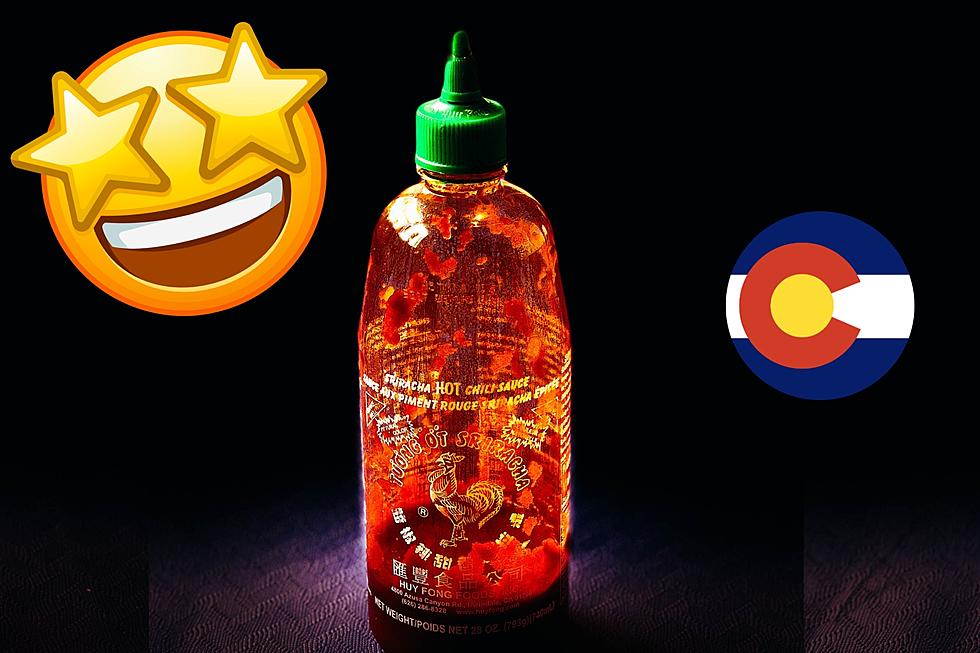 SHORTAGE: Will Real Sriracha Ever Come Back to Colorado? Where to Buy
Photo by Chris Liverani on Unsplash, Canva
Is anybody else sick and tired of the sriracha shortage in Colorado? Sure, there are alternatives, but we are talking about the real sriracha from Huy Fong Foods, Inc.
The famous sriracha with the green cap and the rooster on the front label.
Every time I go to a grocery store, I check for the iconic green cap, but I typically settle for a store-brand product. It just isn't the same.
The Shortage Has Been Going on For Awhile
There has been a shortage of sriracha since the pandemic, and finding the exact brand has been nearly impossible.
Many people have been hanging onto their old bottles and selling them on eBay for over $100 a bottle.
Why the Shortage Has Been Happening
Huy Fong Foods, Inc. has been dealing with a devastating chili pepper shortage.
Back in 2022, sriracha production was completely paused because Huy Fong Foods, Inc. could not make the recipe anymore due to the lack of chili peppers. It looks like the tide is changing but with a cost.
Sriracha Is Back in Colorado
I was on Facebook, and one of my friends posted about how he got his hands on a bottle. He let me know that he purchased the bottle from Amazon.
I didn't believe him, but it is true. Huy Fong Foods, Inc. is selling sriracha again. At the time of writing this, the chili sauce is $12.99.
If you would like to find sriracha in-store, check Target's website. Currently, there is a supply in Glendale. You can also buy sraracha on the Target app or website.
The Taste Might Be Different
Multiple TikToks have surfaced around the "new" sriracha. Some users have said that the new sriracha tastes differently.
The color does look a little different. I'll have to try it myself.
11 Best Asian Eats in Fort Collins, Colorado
A post on
Reddit
answered a question many of us in Northern Colorado have been asking. Where are the best Asian eats in Northern Colorado?
Gallery Credit: Tanner Chambers
Take a Look at Colorado's Iconic Stanley Hotel, Which Inspired the Shining
Stephen King stayed in this hotel in the 1970s, and he was inspired to write The Shining, one of the best horror novels of all time. Many believe The Stanley has paranormal activity.
Gallery Credit: Tanner Chambers