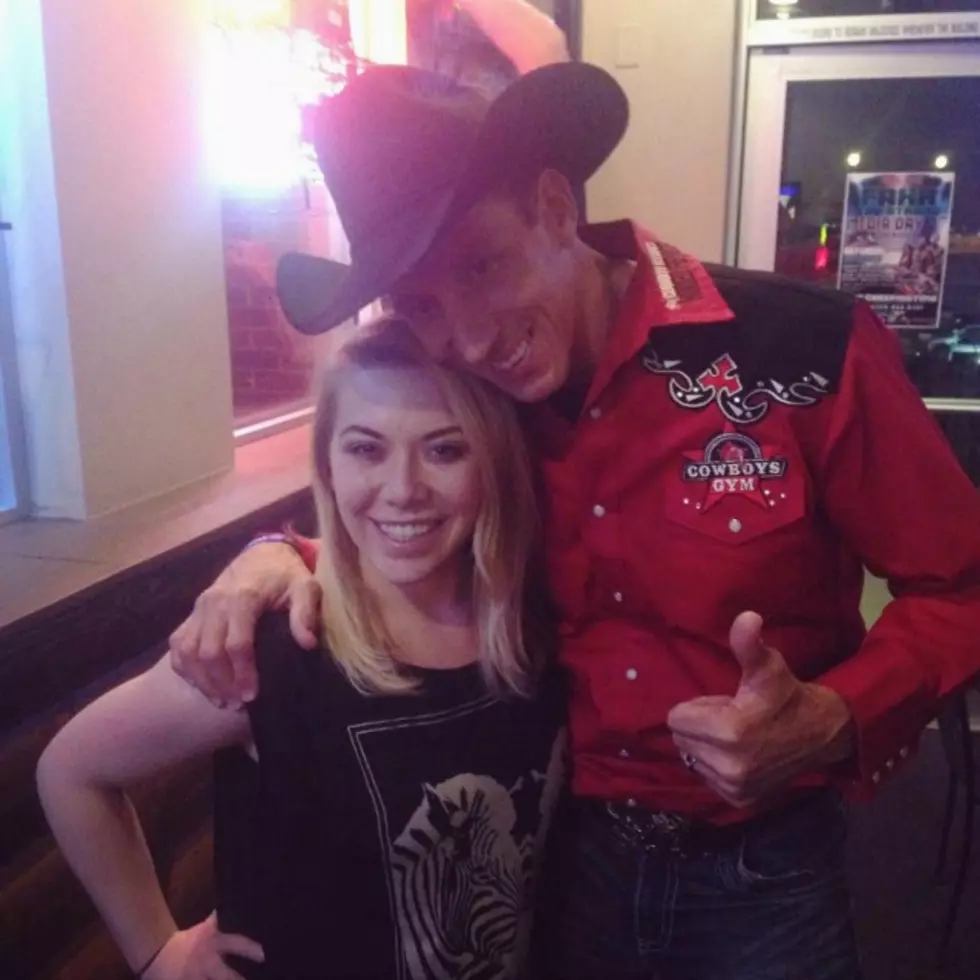 SPOILER! Cowboy Ryan's Sweat Inc. Episode Recap [VIDEO]
Here I am with Cowboy Ryan at his Sweat Inc. viewing party at the Boot Grill in Loveland! Ryan is awesome and I'm so happy the judges chose him over Kerboomka and Bangball! Photo credit: TSM/Mollie Kendrick
Northern Colorado personal trainer and Pro Rodeo Bareback Champion Cowboy Ryan Ehmann brought his Rodeo Fence to Los Angeles on last night's episode of Jillian Michaels' new reality competition show, Sweat Inc.!
Here are several highlights from last night's episode, via my live tweet sesh.
1. Terrell Owens made an appearance, but we like him a lot less after watching the episode. (Watch the episode to see why!)
 2. The pink elephant in the room: One of the Rodeo Fence's challengers, Bangball. (?????)
3. Rodeo Abs. Need I say more?
4. And the end of the episode when everyone was super happy that Cowboy Ryan won and gets to return for the season finale of Sweat Inc.!
Cowboy Ryan's Rodeo Fence is not only making waves on TV, but also right here in Loveland and Fort Collins at Cowboys Gym.
If you missed Cowboy Ryan's Sweat Inc. episode last night, here's a quick recap of what we saw :