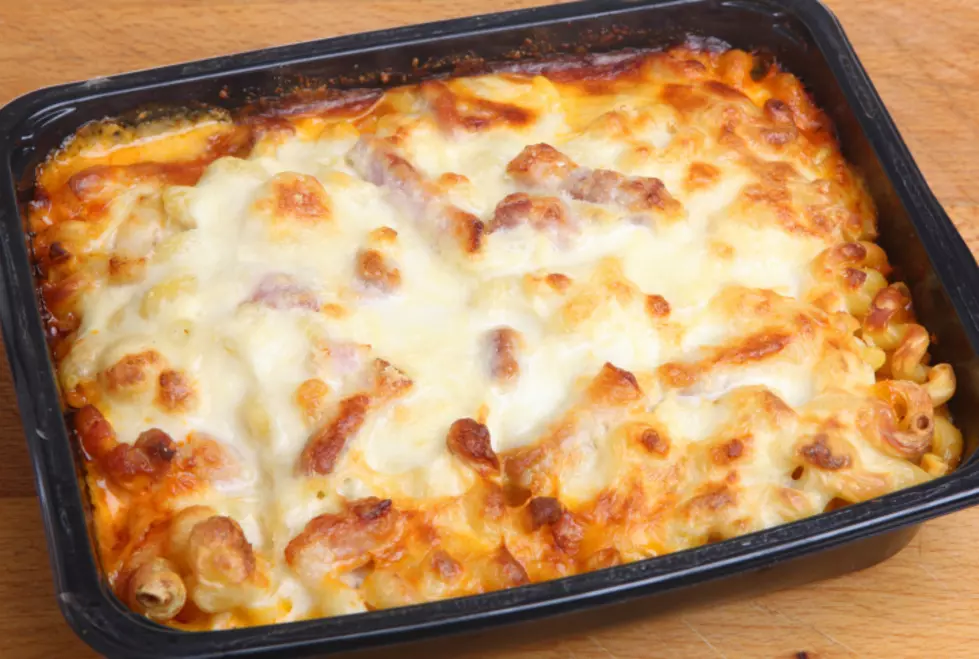 Recipe Rescue: Spicy Pasta Bake
iStock
Who doesn't love pasta? It is so yummy, I limit myself cause I'm officially, unofficially finally back on the eating better train (down 8 pounds, baby steps for sure). This recipe isn't low cal, but it isn't "somebody let the calorie cart fly off into space" kind of dish either. With a couple of steps you'll save yourself a lot of sodium and calories.
WHAT YOU'LL NEED:
1/2 pound of lean hamb., 1/2 pound of Italian sausage (chopped into 1" pieces), 1 lg can of tomato puree, 1/4 cup olive oil, 2-3 crushed garlic cloves, 1 pound of pasta (Rigatoni, Spirals or Macaroni-cooked in salty water) 1 Tbs of Italian seasoning's, a cup or more of Mozzarella cheese(shredded) and Parmesan cheese(grated)
PUTTING IT ALL TOGETHER:
Start by adding olive oil and crushed garlic cloves to a medium saucepan and heat on low while you start to cook the hamburger, once the hamburger is half cooked add the Italian sausage, at this point add the tomato puree to the olive oil and stir to blend after about five minutes add the Italian seasoning to the tomato puree and olive oil mixture(if you are using fresh Parmesan cut off the rind and throw into the sauce if not sprinkle some into the sauce, a couple good shakes)  Pour the meat, past and sauce into a large mixing bowl, mix well, put into a baking dish top with Parmesan and Mozzarella, bake uncovered for half and hour at 350 or until the cheese is browned and the dish is bubbly.