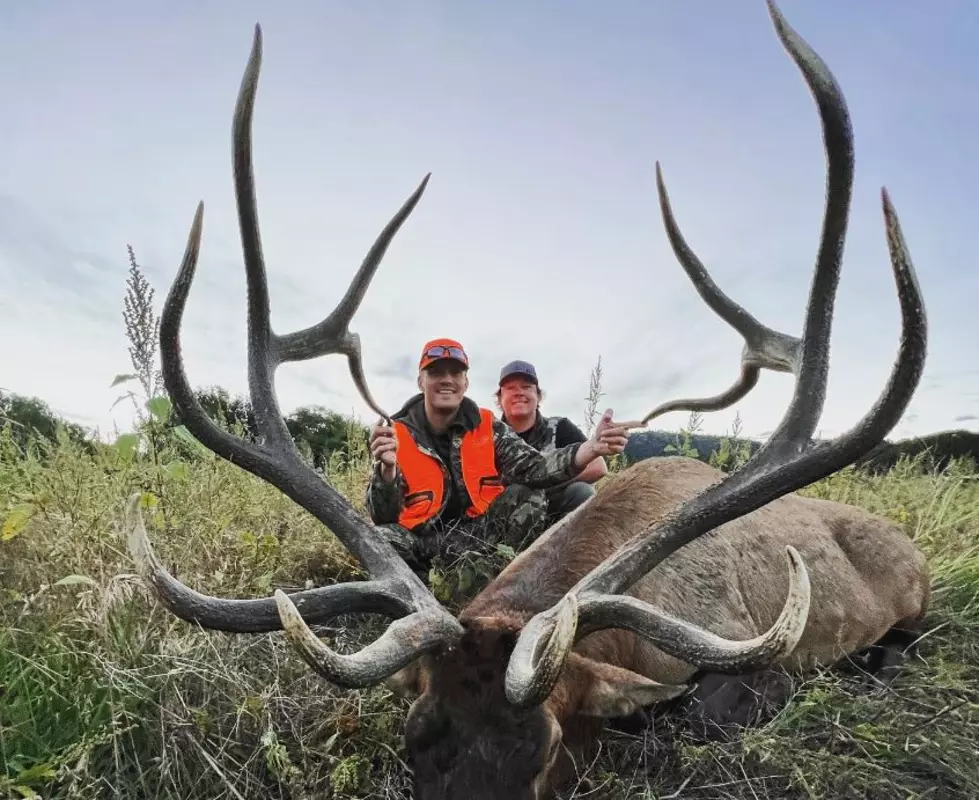 Parker McCollum Scores A Massive Bull Elk In Colorado
Instagram/Parker McCollum
Country superstar Parker McCollum is living large right now. Not only is he on fire in the country music world with hit after hit coming out and a tour, which included a stop up at Cheyenne Frontier Days this past Summer, which is on fire as well, Parker recently enjoyed some downtime in Colorado by connecting and snagging a giant bull elk while hunting.
Check out the rack on that thing. Parker, who grew up on the East coast in South Carolina isn't used to seeing elk this size but when you come to Colorado, everything gets kicked up a notch or 100 and that includes the size of our wildlife.
McCollum, who was understandably pretty fired up about his catch had this to say about the score at his ranch down in Southern Colorado.
"Took 3 full days but we got it done just before dark last night here at the Aught Six Ranch – truly the bull of a lifetime.
Unbelievably grateful for the chance to harvest this beast. This ranch is just special, there is no other way to explain it.
David Watts & Hunter Mecham I owe you fellas big time! I'll never forget this week!"
McCollum, who is nominated for the "Best New Artist" CMA  Award  is scheduled to be back on the road this week.
Here's the video for Parker's upcoming new single "Handle On You".
Luke Combs Hunting In Wyoming with MeatEater
You Could Own a Colorado Ranch Known for Elk and Bear Hunting
A ranch for sale in Cedaredge, Colorado is known for frequent visits from deer, elk, moose and bears.