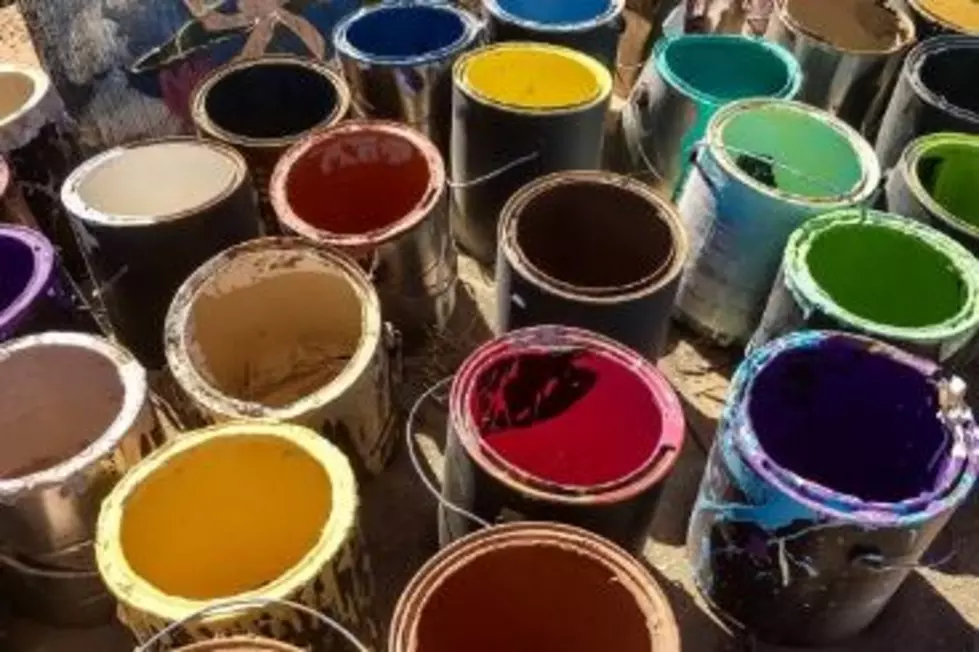 Paint Recycling Day Is Coming To Colorado On November 18th
Getty Images
Do you have a bunch of old paint cans? Some may be half empty, mostly full or almost empty but you just don't know the proper way to dispose of them? I know I do, in fact we've had them stored under the stairwell in our basement for almost two years but now, here's a way to get rid of them properly and safely.
Paint recycling day is coming to Colorado on Friday November 18th which is part of Colorado Recycles Week November 14-18 and if you've been looking to declutter those paint cans out of your basement or garage, here is your chance and it seems pretty easy.
PaintCare, who sets all of this up is a nonprofit organization created by the paint industry that have passed paint stewardship laws.
"While PaintCare works with drop-off sites across the state to collect leftover paint year-round, we are excited to host the state's first Paint Recycling Day for Coloradans that will focus special attention on this common recyclable material during Colorado Recycles Week," said Kevin Lynch, PaintCare program manager in Colorado. "We have already processed more than 5 million gallons of paint, stain, and varnish in Colorado since the program began in 2015, and we hope that through Paint Recycling Day we can raise even more awareness about paint recycling in Colorado."
So if you've been looking for a quick and easy way to get rid of that paint and those cans, it's as simple as finding a location on the locator map at Paintcare.org by typing in your zip code and finding the spot that's closest to you for drop off.
An Open Letter To Those Thinking About Moving To Colorado
19 Words You'll Need To Learn To Sound Like A True Coloradan
There are certain words that can distinguish a true Coloradan from a transplant, here are a few of them.