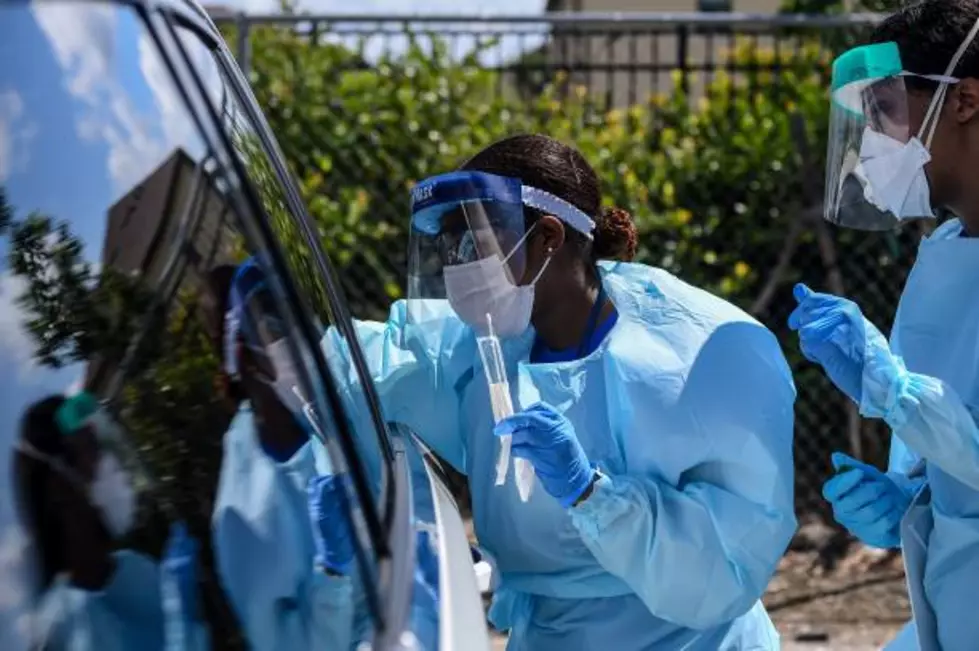 Nearly Half Of Larimer County's New COVID Cases Are In Loveland
AFP via Getty Images
Among the 203 new cases, 94 were found in Loveland - which equates to 46% of the new cases; 71 cases were found in Fort Collins, and the remaining cases were spread among Johnstown, Berthoud, Estes Park, LaPorte, Timnath, Wellington, Windsor, Lyons and Longmont.
The youngest case in the county is a 2-year-old Fort Collins girl, and the oldest case is an 87-year-old Loveland man.
As per the latest reports from the Larimer County Department of Health's website, the county's 14-day test positivity rate stands at 12%, and the 14-day case rate per 100,000 people stands at 794 - both of which are high risk indicators.
Larimer County reinstated Level Red - Severe Risk restrictions on Tuesday, Nov. 24 following a surge in COVID-19 cases across Colorado. The county remains a high risk area.
Enter your number to get our free mobile app
5 Things That Are Getting Us Through This Pandemic