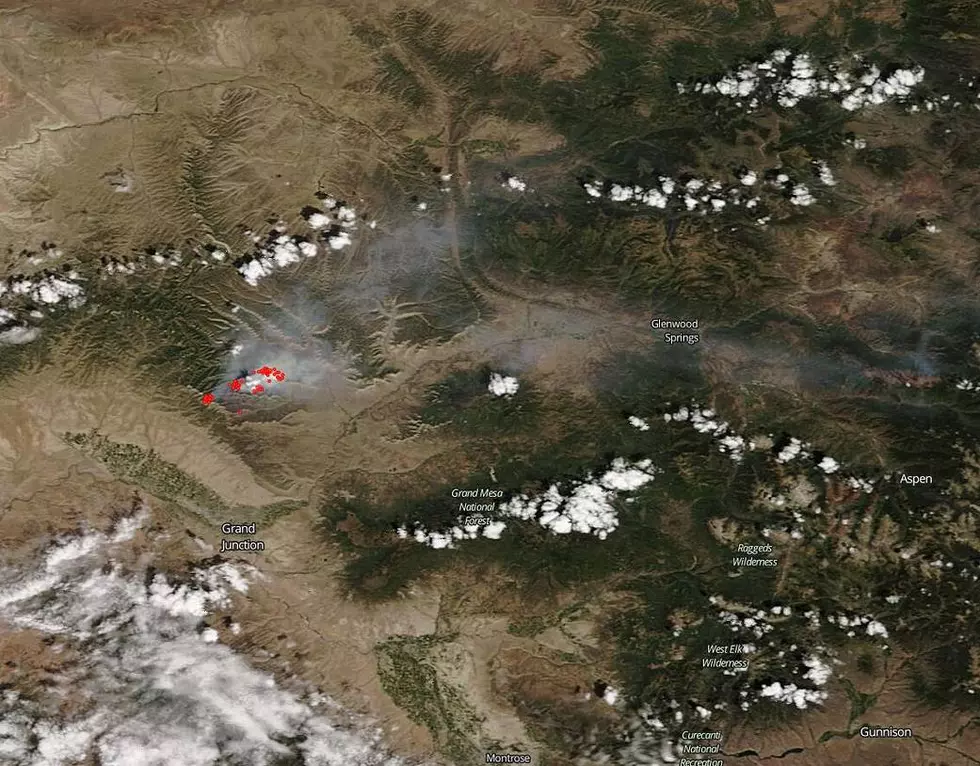 NASA Captures Picture of Smoke From Pine Gulch Fire in Vail
NASA
NASA has captured a picture of the Pine Gulch Fire north of Grand Junction that shows the smoke from the fire traveling all the way to Vail.
Enter your number to get our free mobile app
The smoke from the fire can be seen all over Western Colorado and NASA has captured a photo that shows just how far the smoke is traveling. NASA's Aqua satellite captured the image above on August 9, 2020.
The smoke from the Pine Gulch Fire near De Beque is traveling all the way to Vail, which is 116 miles away.
According to NASA, their satellite instruments:
...are often the fist to detect wildfire burning in remote regions, and the locations of new fires are sent directly to land managers worldwide within hours...
There have been some evacuations in Garfield County as well as electricity being cut to certain homes as a safety precaution, and Garfield County Fairgrounds is accepting evacuated livestock, according to the Denver Post.
You can see how the smoke is traveling from the Grand Junction/De Beque region all the way to Vail in NASA's picture of the Pine Gulch Fire above. We hope that the Pine Gulch Fire is 100% contained soon and that our firefighters and all personnel working with the fire can get home to their families soon.
UP NEXT: The World's Largest Flat Top Mountain is in Colorado