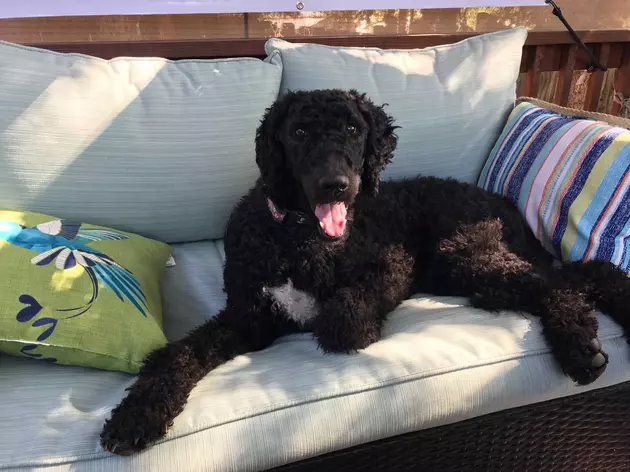 Meet the Newest Member of My Beautiful Growing Family [PICTURES]
Kyla Flaa, TSM
Life can work in mysterious ways. I was in need of a lift and boy did I get it. I received a wonderful new edition to my family. I am now the proud owner of a beautiful new dog. I didn't know I needed him but he touched my soul the minute he walked into my home. He is a big ole standard Poodle named Dante Patron. We have all fallen in love already.
One of my coworkers had to move and needed to find a home for this wonderful animal. I was thrilled to get to bring him home. He loves the grandsons already and gets so excited to jump up and down by the trampoline when they are playing.
He is still a little confused trying to figure out just what the heck my pug named Oprah is. He looks at her like he is confused by what kind of animal she is but they seem to like to hang out together. I never dreamed that this would be my dream dog...but he is. Welcome to the family Dante Patron. You are loved.