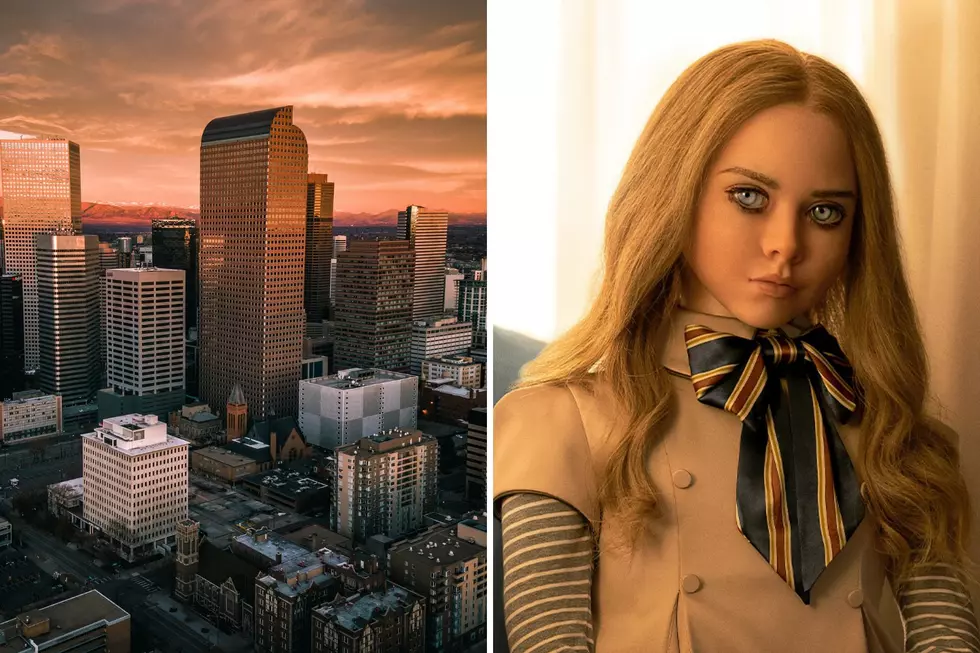 How Denver, Colorado Inspired the New Viral Horror Movie 'M3GAN'
Canva, M3GAN // Facebook
Even if you aren't a fan of scary movies, you've probably heard of M3GAN.
The new horror film follows an artificial-intelligence-doll-turned-self-aware-murderer that wreaks havoc on a Seattle toy company — and it's taken the U.S. by storm.
M3GAN — official trailer
You can't scroll through TikTok without seeing the doll's famous dance, but there is something about the movie you may not know — it has a Colorado connection.
But first, let's backtrack.
Behind the scenes of James Wan's M3GAN
Although M3GAN takes place in Seattle (with a brief opening scene in Oregon), producers shot the film elsewhere.
According to TheCinemaholic, the movie was primarily filmed in Auckland, New Zealand, with some production taking place in California, New York, and Canada.
So, what does this have to do with the Centennial State?
How Colorado became an inspiration for M3GAN
In a 2019 interview, M3GAN producer Jason Blum told KFTV he wanted to make the movie's New Zealand neighborhoods look like Denver, seemingly because of the Mile High City's all-American vibe.
"There's a science facility we'll be at and a couple of other more generic spots that we could play as anywhere in America," said Blum, contrasting M3GAN from his East Coast-inspired film Black Christmas. "M3GAN is more homes, business, normal life."
We have to give it to him — the suburbs in the movie do look eerily like Colorado.
---
M3GAN may not have filmed in Colorado, but these movies did. Check out 20 flicks filmed in the Centennial State in the gallery below.
20 Awesome Movies Filmed in Colorado
I had no idea how many tremendous movies that I watched growing up were filmed right here in Colorado. While I didn't grow up here, I am loving calling Colorado home, and knowing that so many great movies were filmed here just makes me love this state even more.
20 Horror Movies You Need to Put on Your Watchlist